Hospital robocall protection group forms
The FCC announced the formation of the Hospital Robocall Protection Group, its members and first meeting date. Here's an overview.
Robocalls and TDoS (Telephony Denial of Service) have been a serious threat to healthcare facilities. These illegal and unwanted calls can disrupt communications and cripple the delivery of critical services.
To address this threat, the establishment of this advisory committee was mandated by the TRACED Act on December 30, 2019. Section 14 of this legislation requires the FCC to establish a Hospital Protection Robocall Protection Group no later than 180 days after the enactment of the TRACED Act. The TRACED Act then directs this group to issue best practices within 180 days after formation regarding:
How voice service providers can better combat unlawful robocalls made to hospitals.
How hospitals can better protect themselves from such calls, including by using unlawful robocall mitigation techniques.
How the Federal Government and State governments can help combat such calls.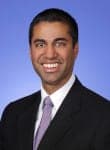 "Robocalls can interfere with the critical life-saving work of hospitals and healthcare facilities and their dedicated front-line staff," said Chairman Ajit Pai. "I am exceedingly grateful to this devoted group of Americans who are committing their time, knowledge, and efforts to the Hospital Robocall Protection Group to help safeguard our nation's critical healthcare system, especially during this unprecedented pandemic. I look forward to working with them and hearing their insights into this significant problem."
The Hospital Robocall Protection Group will hold their first meeting on Monday, July 27, 2020 at 10:00 a.m. EDT by video conference. The meeting will be accessible online.
The group chair is Dave Summit, CISO, Moffitt Cancer Center. Vice chair is Patrick Halley, SVP, Policy & Advocacy, USTelecom — The Broadband Association. Other members are listed in the FCC public notice.
TransNexus solutions
Our ClearIP and NexOSS software products offer robocall prevention and TDoS prevention capabilities. We have happy customers who have used these solutions to defeat these attacks and safeguard their communications.
Contact us today to learn how we can protect your telephone network from robocalls and TDoS attacks.
This information will only be used to respond to your inquiry. TransNexus will not share your data with any third parties. We will retain your information for as long as needed to retain a record of your inquiry. For more information about how we use personal data, please see our privacy statement.