STIR/SHAKEN Certificate Authority (CA)
Do you want to use STIR/SHAKEN to authenticate outbound calls and improve call completion? Then you need SHAKEN certificates so you can sign them using the SHAKEN Public Key Infrastructure.
We provide STI certificates quickly and easily, giving you the fastest, easiest way to join the SHAKEN PKI ecosystem:
Certificate durations from 1 to 365 days
Certificates issued via web interface or RESTful API
Certificate repository hosting included
No contract or commitment
Billed monthly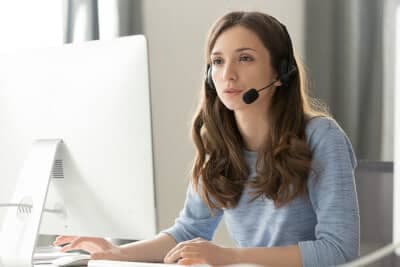 Four easy steps to get a SHAKEN certificate
Register with the Policy Administrator on their Service Provider page
Complete our certificate enrollment form
Request your Service Provider Code token from the PA and provide this token with each certificate request.
Choose how you want to request certificates. We support the following options:

Generate a key pair and Certificate Signing Request (CSR) yourself and input the CSR into our online portal.
Use our online portal to have your browser generate a key pair and CSR.
Generate a key pair and Certificate Signing Request (CSR) yourself and send the CSR to our system using our RESTful API.
Certificates are available with duration in 24-hour increments, from one day to one year. Certificates are billed monthly. Certificates with duration longer than one month are billed for the full amount in the month following issue.
Getting SHAKEN certificates doesn't have to be complicated or expensive. Contact us today to learn how simple, affordable, and reliable it can be.
Contact us
This information will only be used to respond to your inquiry. TransNexus will not share your data with any third parties. We will retain your information for as long as needed to retain a record of your inquiry. For more information about how we use personal data, please see our privacy statement.