STIR/SHAKEN for enterprises
Unlawful robocalls are a top complaint filed with communications regulators. These robocalls can be difficult to identify and mitigate because the perpetrators often spoof the caller ID. In the U.S. and Canada, voice service providers will be required to use STIR/SHAKEN to authenticate and verify caller ID information.
This will be a game changer for enterprise communications. Early adopters of STIR/SHAKEN and Rich Call Data will have a significant advantage over competitors that lag behind.
STIR/SHAKEN benefits
Full attestation will provide these benefits to enterprise callers:
Improve call answer rates
Reduce call diversion to voicemail
Minimize short duration calls
Reduce the chance of enterprise calls being mislabeled, blocked, or diverted by call analytics
As STIR/SHAKEN becomes widespread, consumers will become more likely to answer signed calls and less likely to answer unsigned calls.
Enterprises will also benefit from STIR/SHAKEN in terms of their inbound calls. Enterprises are at risk from distraction and business interruption caused by inbound robocalls and Telephony Denial of Service (TDoS) attacks. Methods are available to prevent inbound robocalls and TDoS attacks. STIR/SHAKEN provides additional information that can help robocall and TDoS prevention methods be more effective.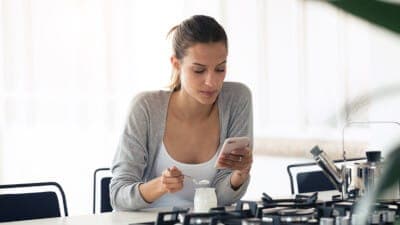 Rich Call Data benefits
The STIR/SHAKEN framework supports a feature called Rich Call Data. This will provide valuable benefits for enterprises in their efforts to improve outbound telephone communications.
Rich Call Data (RCD) helps persuade people to answer phone calls. It shows the name of the caller, and can show other optional information, such as call reason and a logo image or photo of the caller in devices that support it. These features are especially attractive to enterprises that wish to place their calls with a consistent brand presentation.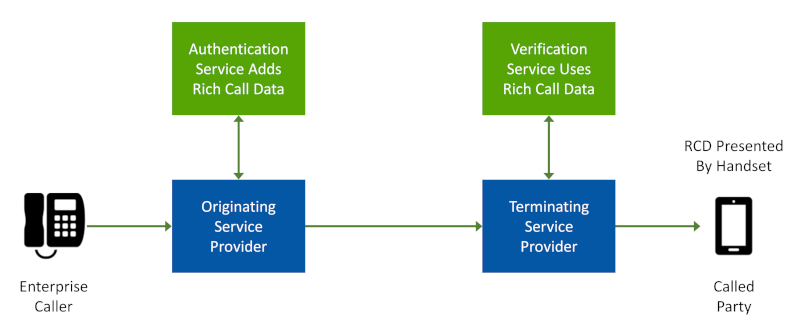 RCD is better than CNAM (Caller NAMe) services, for these reasons:
CNAM data is maintained by third party providers and fetched by the terminating service provider. This data can be inaccurate and out of date.
RCD is maintained by the enterprise and sent by the originating service provider. This gives the enterprise control over their RCD so it's always fresh and brand compliant.
RCD is included in the STIR/SHAKEN caller ID information. It's authenticated with attestation and signed with PKI methods to ensure trust and security.
TransNexus STIR/SHAKEN and RCD solutions
We have STIR/SHAKEN for enterprises available within our ClearIP software product. Subscribers are seeing verified caller IDs today. And our software supports RCD.
Contact us today to learn how we can help you with your SHAKEN/STIR and RCD deployment!
This information will only be used to respond to your inquiry. TransNexus will not share your data with any third parties. We will retain your information for as long as needed to retain a record of your inquiry. For more information about how we use personal data, please see our privacy statement.