Rhode Island Telephone uses ClearIP to improve service and save money
Founded in 1987, Rhode Island Telephone provides telephone solutions to business customers in Rhode Island, Connecticut and Massachusetts. The company is committed to providing their customers with enterprise-level service, without the enterprise-level price.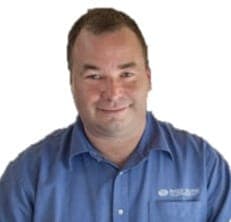 Rob Good, IT Director at Rhode Island Telephone, approached TransNexus in search of a least cost routing solution. After discussing their situation and requirements, we recommended they consider ClearIP, our telecom software platform hosted in the cloud.
Results
Before ClearIP, Rhode Island Telephone routed calls to a primary carrier and a backup carrier. Upon deploying ClearIP least cost routing, they arranged to send calls to four different carriers using ClearIP jurisdictional least cost routing to find the best rate.
"ClearIP least cost routing is saving us quite a bit, about $2,000-3,000 per month," said Rob. "It's paying for itself, and then some."
Other services
Although Rhode Island Telephone chose ClearIP primarily for least cost routing, they have since begun using some of the other services it provides.
Telecom fraud prevention
ClearIP offers SIP Analytics telecom Fraud Prevention. It inspects each call before it begins, making it the fastest way available to detect and prevent telecom fraud. "Since we started using ClearIP Fraud Prevention, we've had about six attempted fraud attacks," said Rob. "ClearIP usually catches them within the first three or four calls and blocks the attack automatically. Losses have been insignificant."
Robocall prevention
ClearIP offers several methods of robocall prevention. Rhode Island Telephone decided to offer the ClearIP Reputation Service to their customers as a value-added service.
The Reputation Service checks inbound calls for the reputation of the calling number. Calls with a poor reputation can either be blocked or diverted to voice mail. "Our customers who signed up for robocall blocking have been happy with the results," said Rob. "We've sent them reports showing the robocalls we blocked, and they are some very happy customers."
CNAM caller ID name
Rhode Island Telephone uses the ClearIP CNAM service with some of their DID providers.
STIR/SHAKEN caller ID authentication and verification
TransNexus enabled STIR/SHAKEN caller ID authentication and verification for all ClearIP customers. These providers are signing all outbound calls and checking inbound calls for verification.
If an inbound call is signed and passes verification, the software inserts [V] in front of the caller name to let the called party know the caller ID was signed and verified.
It's still early in terms of industry adoption, so we aren't seeing a lot of signed calls yet. But with many TransNexus customers/providers signing calls, they do see a few.
"We are seeing some calls with a "[V]" in front of the caller name," said Rob. "It surprised some of our customers. Once we explained what it means, that the caller ID was verified for that call, they were excited."
Network integration
Rhode Island Telephone uses a netsapiens SNAPsolution hosted PBX. Resellers, domains, subscribers and connections are automatically synchronized in ClearIP from the netsapiens. ClearIP uses this data to provide precise, granular control over routing policies and other services.
CleariP provides analytics using customizable reports, charts and maps. This information can be sliced-and-diced by these same attributes—resellers, domains, subscribers and connections—to enable deep analytical insights.
"ClearIP integrated really well with our netsapiens," said Rob.

Highlights
Least Cost Routing is saving $2,000–3,000 per month
Fraud Prevention blocks attacks quickly, with insignificant losses
Reputation Service blocks robocalls for customers who sign up, making them very happy
CNAM provides caller name for calls from selected providers
STIR/SHAKEN is showing verified caller ID to happy customers.
Works great with their netsapiens SNAPsolution