Effective STIR/SHAKEN and robocall solutions
A comprehensive approach to spam robocall prevention
ATLANTA, Georgia, May 29, 2019 — TransNexus today announced that they will present a webinar, Effective STIR/SHAKEN and Robocall Solutions that Work Today, on Tuesday, June 18, 2019 at 2:00 pm EDT. This one-hour session will give telecom service providers practical advice to make their STIR/SHAKEN and robocall prevention deployment deliver effective results today.
Register today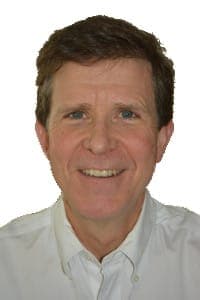 "STIR/SHAKEN is an important tool for spam robocall prevention," said Jim Dalton, CEO of TransNexus. "But caller ID authentication becomes truly powerful when combined with other robocall prevention methods. With this webinar, we want to show you how this can work."
Webinar agenda
STIR/SHAKEN

Overview
Network and technical issues
Out-of-Band STIR
Delegated certificates and LEMoN TWIST

Robocall prevention

Calling number reputation service
Invalid or unallocated calling number detection
Neighbor spoofing prevention
Dynamic traffic analysis

CNAM integration
Analytics and reporting
Demonstration
Recent success stories
Questions and answers
We invite you to register for this webinar today.
About STIR/SHAKEN and robocall prevention
An estimated 26.3 billion robocalls were made to mobile phones in the U.S. in 2018. Many of these unwanted calls are intended to defraud those who answer these calls. They typically use spoofed caller IDs to trick subscribers into answering the call.
STIR/SHAKEN won't stop robocalls, but it can inform the called party whether the caller ID is authentic or spoofed.
When you combine caller ID authentication with complementary analytics and policy-driven controls, you have a powerful combination of services to help subscribers avoid unwanted spam robocalls, improve customer satisfaction and increase call completion rates.
STIR/SHAKEN momentum
Register today