T-Mobile launches caller verification with STIR/SHAKEN
T-Mobile announced yesterday that they have launched its new Caller Verified technology to give their customers relief from unwanted robocalls and caller ID spoofing. This service is their branded name for their STIR/SHAKEN deployment. Here's how they describe it:
Caller Verified is a new feature that adheres to the STIR/SHAKEN industry standards. If you see "Caller Verified" on your phone when a call comes in, it means that the call has been verified as coming from the originating source and is being received by the intended recipient. In other words, the call has not been spoofed.

T-Mobile press release
The Caller Verified dislay uses SHAKEN information placed in the call by an authentication service when the call was originated. At the receiving end, a verification service checks for the presence of this information and uses public-key infrastructure to confirm that the information has not been tampered with or replayed.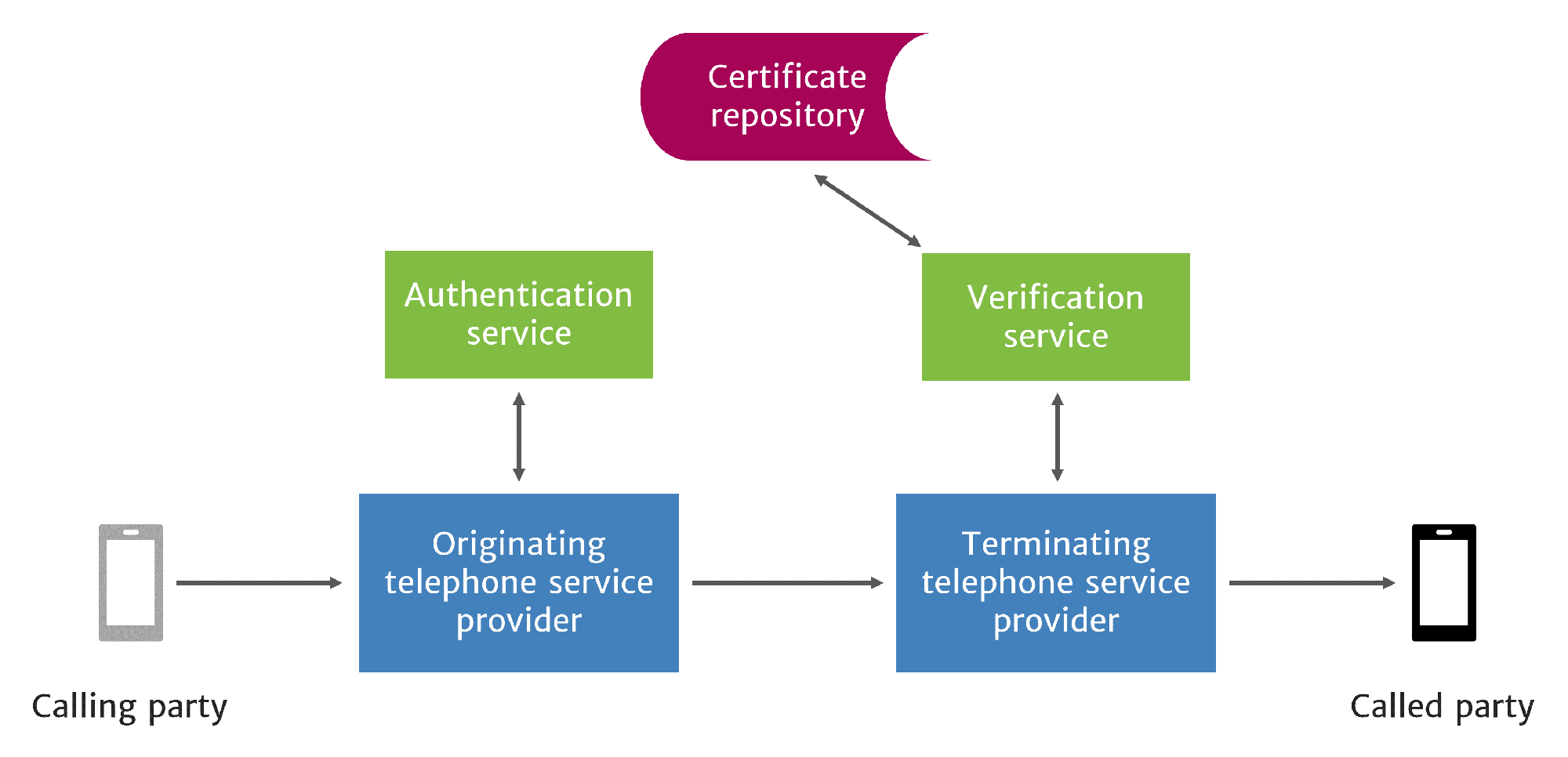 The display is available to T-Mobile customers who use a Samsung Galaxy Note9 phone with the latest software update.
The feature will work on calls placed within the T-Mobile network, that is, where both the calling and called parties are T-Mobile customers and the called party has a Samsung Galaxy Note9 phone.
As other telephone service providers begin to deploy their STIR/SHAKEN solutions, T-Mobile customers will see the Caller Verified display for those calls also. T-Mobile also announced that this display will be available on more smartphones later this year.
STIR/SHAKEN benefits
STIR/SHAKEN will help service provider customers trust their phone again and feel more comfortable answering verified phone calls.
Providers will see increased call completion rates. They can also expect to pick up new customers who want this service.
Other telephone service providers now have added incentive to join T-Mobile and deploy a SHAKEN authentication and verification services to keep their service competitive, customers happy, and call rates high.
TransNexus STIR/SHAKEN solutions
TransNexus has STIR/SHAKEN ready-to-go in our ClearIP and NexOSS software products. We can help any telephone service provider that wants to provide this capability for their customers with a solutions approach that will fit your business needs and technology framework.
TransNexus STIR/SHAKEN solutions provide the authentication, verification and certificate management capabilities that STIR/SHAKEN requires.
Unlike many others, though, TransNexus STIR/SHAKEN solutions also provide flexible policy controls that enable providers to handle calls in different ways, depending on the STIR/SHAKEN authentication and verification service results. In this respect, our STIR/SHAKEN solutions are unique in the industry.
In addition to STIR/SHAKEN, TransNexus software products offer many other services, including:
Telecom fraud detection and prevention
Least cost routing
CNAM
Location routing number lookup
CAPTCHA gateway to prompt for user interaction
Reporting and analytics.
Providers can easily choose the services you wish to use in your network at the flip of a switch.
Contact us today to learn how we can help you deploy your STIR/SHAKEN solution.
This information will only be used to respond to your inquiry. TransNexus will not share your data with any third parties. We will retain your information for as long as needed to retain a record of your inquiry. For more information about how we use personal data, please see our privacy statement.