Providers respond to call to implement STIR/SHAKEN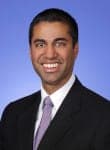 Fourteen carriers have replied to FCC Chairman Pai's call to implement SHAKEN without delay. Read this post to find out who replied and what they said.
Chairman Pai issued his call to action on November 5, 2018. These providers submitted filings with their responses around November 19, 2018.
Filing summaries
AT&T
Finding partners to exchange signed calls. Industry needs to develop best practices.
Considering alternatives for delivering call-signature displays to consumers.
Intends to deliver displays for end-to-end VoLTE wireless calls.
Believes industry should work carefully on consumer displays of call signatures lest consumers view SHAKEN/STIR as ineffective, and even disregard the displays.
Bandwidth
Believes success will hinge upon the adoption of Telephone Number Proof of Possession (TN PoP) standards and best practices alongside SHAKEN/STIR.
Worried that, without TN PoP, carriers may not have strong evidence that the number presented in a call was in fact originated by the valid end-user. Providers would feel compelled to issue a partial attestation.
Concerned that traffic with a partial attestation may be discriminated against.
With TN PoP, Bandwidth and other carriers should be able to fully attest to all traffic that carries a valid TN PoP certificate with confidence.
CenturyLink
Expects to have SHAKEN-capable software available from their suppliers for detailed testing within weeks, followed by final product selection and implementation as early as mid-2019.
Is among the nation's largest intermediate providers of long distance. They expect to be ready to enable the earliest adopters of SHAKEN to transit CenturyLink's network with encrypted information necessary for call authentication.
Advises against blocking all unsigned or improperly signed calls. They believe that the customer should determine whether a call is unwanted and should be blocked.
Wants to empower consumers to assess the legitimacy of a call and enable them to make blocking decisions, while striving to avoid false positive blocking.
Charter
Working to develop a signing solution and expect to begin signing calls on their network in 2019, provided that adequate third-party software solutions are available and scalable.
Feels that the industry must finish addressing and refining technical aspects, e.g., issues with call forwarding.
Waiting on vendors. Expect to receive initial candidate code versions before year end, i.e., in December 2018, then begin testing.
Comcast
Has done lab trials with AT&T and Verizon.
Has begun employee trials of SHAKEN/STIR on their own network. They expect to have implemented call signing for their entire residential subscriber base by the end of Dec 2018. The first set of 500,000 customers received this capability in mid-November.
By the end of this year, all calls originating from Comcast residential subscribers will include headers containing SHAKEN/STIR signatures.
By the end of March 2019, Comcast expects to have implemented verification of signed calls. All calls originating from a Comcast residential customer and terminating with a residential subscriber will be signed and verified in accordance with SHAKEN/STIR. This will enable interoperating with other voice providers with such capabilities.
Is implementing authentication capabilities for calls on their network on behalf of other providers. They plan to implement this by end of Q2 2019, with verification soon after.
Actively exploring the Telephone Number Proof of Possession (TN-PoP) protocol, by which wholesale providers may be able to sign calls on behalf of their carrier customers.
Plans to begin displaying a checkmark or other indicator on end-user devices for calls that are signed and verified, available by Q3 2019.
Cox
Cox is transitioning its residential customer base to a new IP Multimedia Subsystem (IMS) platform which will include SHAKEN/STIR capability.
Q4 2018. Testing with call signing.
Q1 2019. Testing verification
Q2 2019. Production signing and verification
Q3 2019. Customer-facing display of verification status
Frontier Communications
Frontier commits to implement SHAKEN for IP calls by this time next year.
Frontier does not initiate much IP call traffic. Most voice lines are TDM.
They have discussed feasibility of SHAKEN for TDM-originated calls.
Google
Google is working toward the goal of implementing SHAKEN/STIR once the standards are finalized and approved. At that point, they intend to provide consumers with clear information to identify unsigned and improperly signed calls. Google expects this information to be very similar to what they are already providing—independent of SHAKEN/STIR—at no cost today.
Sprint
Fully committed to deploying and implementing SHAKEN/STIR.
Because the certificate infrastructure is not yet established, Sprint and other carriers will be required to develop self-signed certificates and manual distribution as a work-around. Sprint is working to accelerate and streamline the SHAKEN/STIR certificate management process through this interim measure and by using other alternative technologies.
Does not yet have VoIP peers or transit carrier partners who are prepared to accept signed calls from Sprint. Discussions with other major carriers are on-going but are in the early stages.
Transitioning from CDMA voice to VoLTE. At its core, SHAKEN/STIR is a VoIP technology. There is no vendor support for CDMA voice application of SHAKEN/STIR and improvising a temporary solution would divert time and resources from completing the transition to VoLTE that will fully support SHAKEN/STIR.
Plans to test SHAKEN in the second half 2019. No tests have been run yet.
Estimates 1% of traffic is transit traffic. As SHAKEN/STIR is implemented, Sprint will make every reasonable effort to ensure all calls with signatures received are passed to the next carrier with the SHAKEN/STIR information preserved.
TDS
Has commenced discussions with a vendor that has SHAKEN/STIR solution and look forward to additional conversations with vendors in 2019.
Has a hybrid TDM and IP based network, and they expect this will impact their timetable for implementation.
Is not an intermediate provider. They feel they can't comment on how signaling would be transmitted through our TDM switches, though our intent would be to transmit other carriers' signaling unaltered.
T-Mobile
Are ready today to deploy SHAKEN/STIR and are ready today to peer with others that have adopted SHAKEN/STIR.
Considering various options for consumer display, and it's likely that they will opt for a "call verified" notification.
Also has a way of identifying neighborhood spoofing calls by analyzing call details before it reaches a customer's phone.
U.S. Cellular
Plans to deploy SIP connectivity and SHAKEN/STIR in the second half 2019.
Feel they are currently prevented from signing calls because they only connect to other carrier networks via SS7 ISUP signaling.
Are in active discussions with various vendors regarding their SHAKEN/STIR solutions.
Verizon
Expects that a large portion, possibly a substantial majority, of Verizon voice call traffic to be signed in 2019.
Are updating their infrastructure and coordinating with other providers.
They have completed initial testing to ensure that their interexchange entity can pass SHAKEN SIP headers.
Participating in industry dialogue to standardize a display framework for presenting authentication results (verstat) to consumers.
Working on governance regime that will support widespread cross-carrier passing of authentication tokens.
Supportive of traceback efforts. They encourage the Commission to find ways to press holdout providers into following best practices on traceback.
Vonage
Has begun implementing SHAKEN/STIR and expect to begin authenticating calls originating on their network prior to the end of 2019. They expect to have completed tests in Q2 2019.
Will engage with appropriate vendors to select equipment and software to enable SHAKEN/STIR deployment.
TransNexus SHAKEN/STIR solutions
TransNexus has production-ready SHAKEN/STIR software solutions ready for you. And we have the knowledge and experience to help you with a wide range of business and technical issues specific to your needs.
Each provider's circumstances are different. One size does not fit all.
Using TDM switches? Originating calls for numbers issued by other carriers? Worried about finding a solution that scales? We can help you with these issues.
We have the knowledge and experience you need to help you navigate successfully through setup, testing and deployment of your SHAKEN/STIR solution.
Contact us today to see how we can help you.
This information will only be used to respond to your inquiry. TransNexus will not share your data with any third parties. We will retain your information for as long as needed to retain a record of your inquiry. For more information about how we use personal data, please see our privacy statement.
November 8, 2023
STIR/SHAKEN statistics from October 2023
October 18, 2023
October 4, 2023
STIR/SHAKEN statistics from September 2023
September 20, 2023
How to monitor SHAKEN signer reputation
September 6, 2023
STIR/SHAKEN statistics from August 2023
August 30, 2023
U.K. progress on central number database for STIR/SHAKEN
August 2, 2023
STIR/SHAKEN statistics from July 2023
July 27, 2023
Rich Call Data and caller identity
July 17, 2023
STIR/SHAKEN statistics from June 2023
July 5, 2023
STIR/SHAKEN implementation deadline arrives
June 21, 2023
Deadlines announced for new robocall mitigation rules
June 19, 2023
Can Rich Call Data solve incorrect spam call labeling?
June 7, 2023
Comments on third-party STIR/SHAKEN signing
May 31, 2023
Branded calling, Know-Your-Customer, and STIR/SHAKEN
May 24, 2023
New Governance Authority guidance on improper attestation
May 1, 2023
New robocall rules from the FCC circulated
April 19, 2023
Delegate certificate updates in ATIS standards
March 20, 2023
FCC adopts new STIR/SHAKEN rules
March 6, 2023
FCC has more questions about STIR/SHAKEN
February 21, 2023