Webinar recording — New robocall mitigation rules
The FCC has set compliance deadlines for its new robocall mitigation and call authentication rules. This educational webinar reviews the rules and deadlines to help telephone service providers plan their compliance next steps.
Here are the slides used in the webinar presentation.
We've summarized and consolidated questions we received during the webinar and provided answers here. Contact us if you have further questions.
Can you please describe the requirements for Gateway/Terminating providers that use TDM for last-mile subscriber connection and SIP for the upstream. Since the calls do not originate or terminate as SIP, do all of the same requirements apply?

If we understand your situation correctly, it sounds like the connection from your customers to your network is TDM, but the connection from your network to the service provider voice network is SIP. If that's correct, then we believe you are required to implement and use STIR/SHAKEN. Even though a portion of your network uses non-IP technology, it isn't the portion that requires IP for STIR/SHAKEN to function. When you receive a call from a subscriber over TDM, the switch in your network originates the call, can send it to the SHAKEN authentication service and then send the authenticated call to the service provider voice network using your SIP connection. Likewise, when you receive inbound authenticated calls from the service provider voice network, your switch can send the calls to the SHAKEN verification service and then send them to your subscribers over the TDM connection. The TDM portion of your network doesn't interfere with STIR/SHAKEN processing. (Let us know if we did not understand your situation correctly, and we'd be happy to review it further.)

Who or what is an example of an Intermediate Gateway Provider?

A gateway provider is the first provider in the U.S. for an inbound call originated in a foreign country calling a NANP number.

Is mitigation on termination of origination?

In the initial call authentication rules, robocall mitigation was required by originating service providers for calls that they did not authenticate with STIR/SHAKEN. With the new rules effective January 8, 2024, robocall mitigation will be required by all provider roles.

If signing will be required, what happens if signing solution is broken?

If the STIR/SHAKEN authentication solution is broken, then calls originated will be sent unauthenticated.

Is the FCC considering the expense of implementing these requirements? Ours currently is estimated at $50K. If the FCC is requiring this, are the considering the reimbursement of it?

Yes, the FCC did a cost/benefit analysis as part of its rulemaking. They stated that the annual estimated benefits to consumers will far exceed the costs imposed on providers. We haven't seen any indication of a reimbursement plan. That would probably require new legislation. We would be happy to review your situation to see if a more affordable, effective solutions might be possible.

Upon receiving a signed call, I am sending to you for validation and spam analysis. What does it mean when it comes back "verstat=No-TN-Validation." Is this a spoofed/bad cert?

No. If the verified attestation level is B or C, then the verstat value is No-TN-Validation. The verstat value is TN-Validation-Passed only if the verified attestation level is A, full attestation.

If you are a gateway provider does the foreign service provider need to be listed in the RMD? All NANP traffic is supposed to be blocked if they are not in the RMD but what about inbound international traffic?

Yes, if the upstream provider is not in the RMD, then the gateway provider must not accept an inbound call with a NANP calling number. If the calling number is a foreign number, i.e., not a NANP number, then the RMD filing requirement does not apply. There are many foreign providers registered in the RMD, so they have taken care of this requirement so their calls to the U.S. will be accepted by gateway providers.

Which organization receives and evaluate a company's robocalling mitigation plan?

The robocall mitigation plans are uploaded into the RMD when the filer is filing their certification. We do not know of a standard routine evaluation process, but we have seen the FCC take action when a plan is facially deficient. The Enforcement Bureau might look at plans as part of an enforcement action.

Can you explain Do-not-originate calls and how they are tagged/determined as such?

Fraudsters often impersonate a government organization, bank, utility company, and so forth by spoofing their telephone number. If the entity's telephone number is only used to receive calls but never place outbound calls, then the entity can protect its customers or citizens from fraud attempts by placing their numbers on a Do-Not-Originate (DNO) list. When a service provider receives a call with a calling number that's on a DNO list, then they know the calling number was spoofed and is likely a fraud attempt. They can block the call.

Any new information regarding TDM?

The FCC launched an inquiry into non-IP call authentication. They received many comments and reply comments. They have not yet announced a decision.

Will attestation become required so legitimate phone numbers are not marked as SPAM by carriers?

We've heard a lot about legitimate phone numbers being marked as spam. It's a real problem. The FCC has launched an inquiry about it to ask for comments and feedback.

Will ClearIP portal provide proactive call analytics that will fulfill the new requirements on January 8, 2024?

Yes, both our ClearIP and NexOSS platforms have call analytics that fulfill the requirements.
Agenda
Robocall mitigation requirements
Robocall Mitigation Database certification and plan filing requirements
STIR/SHAKEN requirements for non-gateway intermediate providers
Questions and answers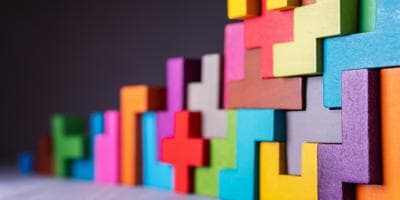 Presenters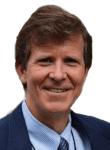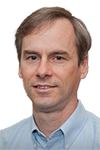 About TransNexus
TransNexus is a leader in developing innovative software to manage and protect telecommunications networks. The company has over 20 years' experience in providing telecom software solutions including toll fraud prevention, robocall mitigation and prevention, TDoS prevention, analytics, routing, billing support, STIR/SHAKEN and SHAKEN certificates. For more information, visit transnexus.com.
Contact us today to learn how we can help you prepare for the FCC robocall mitigation deadline.
This information will only be used to respond to your inquiry. TransNexus will not share your data with any third parties. We will retain your information for as long as needed to retain a record of your inquiry. For more information about how we use personal data, please see our privacy statement.