Webinar recording — Get ready for STIR/SHAKEN
This webinar will help you understand the regulatory requirements and processes to register for and deploy STIR/SHAKEN in your network. We also cover the latest information on call authentication in non-IP networks, i.e., SHAKEN for TDM.
Here are the slides used in the webinar presentation.
We've summarized and consolidated questions we received during the webinar and provided answers here. Contact us if you have further questions.
Since the FCC is taking comments right now about a STIR/SHAKEN TDM solution, is the FCC going to mandate a specific method? Is there a universally accepted STIR/SHAKEN TDM solution right now?

The FCC is taking comments and reply comments, will consider them and then issue a decision, perhaps sometime in the first half of 2023. (That's our guess—not official.) There are two standardized methods for relaying SHAKEN information around or through non-IP barriers. Some of the FCC commissioners have made comments indicating that they are eager to look for ways to combat robocalls on non-IP networks. Stay tuned.

This information is super helpful. But not super DIY for small startups. What do you think about a LetsEncrypt solution?

Let's Encrypt issues TLS certificates for websites. The STIR/SHAKEN framework uses communications specific STI certificates and a governance structure. Website certificates are not suitable for STIR/SHAKEN.

Who (vendors/carriers) is supporting out-of-band TDM SHAKEN and in-band TDM SHAKEN?

We have about 50 service provider customers using Out-of-Band with our STIR/SHAKEN solutions. We are not aware of any providers using Non-IP In-Band yet.

For out-of-band SHAKEN, the originator needs to publish the Passport on a CPS. How does the destination provider know what CPS to use/consult? Or is there one umbrella CPS where all providers publish the Passports?

When an STI-CPS receives PASSporTs, it republishes them to all the other STI-CPSs within a national STIR/SHAKEN ecosystem. This enables providers using Out-of-Band to interact with any STI-CPS in the network.

Where is the Div-PASSPorT in terms of industry adoption?

Currently, there has been very little industry adoption of DIV PASSporTs.

I would like confirmation and if possible, some elaboration on the following use case: An inbound call from Mobile Carrier A is held, while multiple outbound calls are placed with the Original CID (Sim-Ring) to connect to whichever answer. These multiple outbound calls are going to different carriers, including the Mobile Carrier A. The best practice here would be to use Attestation B. If Attestation A is used, the Mobile Carrier A can match the CID as their own and might not accept the Attestation A. Could you please confirm and elaborate if/how to best configure how to filter/determine when the different attestations?

For call authentication purposes, SimRing (Simultaneous Ring) can be considered a call forwarding feature. The STIR/SHAKEN provision for call forwarding scenarios is the DIV (diversion) PASSporT. The DIV PASSporT has very little industry adoption at this point. At some point, providers of SimRing services will want to provision DIV PASSporT functionality in their SimRing services. It's still early days for that.

Would this scenario work the same for a Metaswitch terminating/originating over TDM trunks?

There are options for configuring our solutions with Metaswitch. We help our customers with these configuration options based on how their network is configured with their Metaswitch deployment.

For a Cisco CUBE, is SIP proxy the best integration method for handling SHAKEN? Cisco has told me that CUBE and CUCM doesn't support STIR/SHAKEN capabilities yet.

There are options for configuring our solutions with a Cisco CUBE. We help our customers with these configuration options based on how their network is configured with their Cisco deployment.

Can the ClearIP act as the SBC to route calls through to the SIP Provider?

ClearIP can do routing. ClearIP customers typically use a separate SBC for the benefits it provides. If there is no SBC, they may use a SIP proxy.

If we are a ClearIP customer today for robocall mitigation, how much more does it take to get STIR/SHAKEN implemented?

It's typically very easy for an existing ClearIP customer to enable STIR/SHAKEN. First, you will need to enroll with the STI Policy Administrator. Here are their guidelines for registration. When registering, be sure to tell them that you are using ClearIP from TransNexus; this will speed up the approval process considerably. Once you are approved, you will receive login credentials to the STI-PA web portal. From that point, setting up ClearIP is easy. We can help you if you have questions.

France is stating that for STIR/SHAKEN compliance, anyone not sending them traffic over IP is out of compliance. Is there a similar goal in the US that would dissuade carriers from investing resources in out-of-band solutions?

The IP transition has been an ongoing project for many years in the U.S. The FCC encourages the IP transition, but they have not set rules, such as the France example, to force a rapid IP transition. By the way, Out-of-Band does not require a substantial investment of resources. It would be reasonable for a provider to deploy Out-of-Band within some non-IP portions of their network right away and discontinue using it in portions of their network as they later transition them to IP.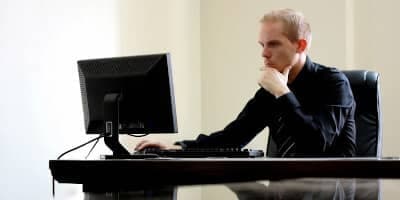 Agenda
Review of STIR/SHAKEN regulations
The latest on STIR/SHAKEN for TDM
Registration and deployment processes
Questions and answers
Presenters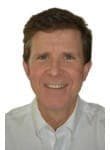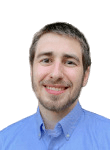 About TransNexus
TransNexus is a leader in developing innovative software to manage and protect telecommunications networks. The company has over 20 years' experience in providing telecom software solutions including toll fraud prevention, robocall mitigation and prevention, TDoS prevention, analytics, routing, billing support, STIR/SHAKEN and SHAKEN certificates. For more information, visit transnexus.com.
Contact us today to learn how we can help you prepare for the FCC SHAKEN deadline.
This information will only be used to respond to your inquiry. TransNexus will not share your data with any third parties. We will retain your information for as long as needed to retain a record of your inquiry. For more information about how we use personal data, please see our privacy statement.