SHAKEN for TDM standards approved
Enables Widespread SHAKEN Usage to Combat Unlawful Robocalls
ATLANTA, Georgia, July 15, 2021 — The ATIS Non-IP Call Authentication Task Force (NIPCA) has approved standards for Extending STIR/SHAKEN over TDM and Out-of-Band SHAKEN. These standards pave the way for widespread usage of STIR/SHAKEN call authentication to help combat unlawful robocalls. TransNexus is a member of the NIPCA and has participated in the development of these standards.
Two technical standards and a technical report were developed and approved by the NIPCA:
Extending STIR/SHAKEN over TDM (ATIS-1000095.v002). Mechanism to carry attestation levels over TDM signaling either by using specific fields in TDM signaling or different trunk groups for each attestation level. Relies on bilateral agreements and transitive trust between operators on each end of a TDM connection.
SHAKEN: Out-of-Band PASSporT Transmission Involving TDM Networks (ATIS-1000096). Mechanism to send PASSporTs around non-SIP segments in the call path using a network of Call Placement Services. We described this mechanism in a press release and whitepaper.
Technical Report on Alternatives for Caller Authentication for Non-IP Traffic (ATIS-1000097.v002). Identifies non-IP scenarios and provides a framework to evaluate potential mechanisms that could provide caller authentication even when the call is not SIP end-to-end.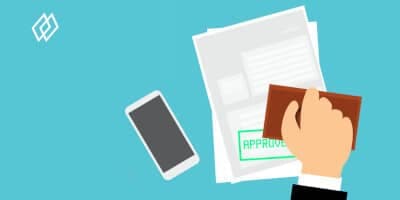 FCC statements about call authentication in non-IP networks
The FCC addressed requirements for call authentication in non-IP networks in their Second Report and Order on the Call Authentication Trust Anchor, WC Docket No. 17-97.
"We grant… an extension for the parts of a voice service provider's network that rely on technology that cannot initiate, maintain, and terminate SIP calls until a solution for such calls is reasonably available." (¶ 38)

"We will consider a non-IP caller ID authentication framework to be effective only if it is: (1) fully developed and finalized by industry standards, and (2) reasonably available on the commercial market." (¶ 32)
With the approval of the standards described above, the Commission's requirements for an effective non-IP call authentication framework have been fully met.
Benefits
These non-IP call authentication standards enable SHAKEN to be used much more widely. The more SHAKEN is used, the more effective it becomes:
Subscribers will be more likely to answer signed calls.
By signing their outbound calls with full attestation, enterprises will see their call completion rates improve.
The evolution toward an all-IP telephone network will continue at a pace that service providers can manage.
These new standards place no new requirements on service providers that deploy SHAKEN in SIP networks with SIP interconnects.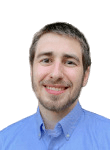 "The new SHAKEN standards for non-IP traffic enable widespread participation in SHAKEN call authentication," said Alec Fenichel, Senior Software Architect, TransNexus. "These mechanisms will go a long way toward removing unlawful robocalls and restoring trust in the telephone network."
Notes to editors
SHAKEN enables an originating voice service provider to show that the caller is authorized to use the calling telephone number. This reassures the called person that the calling number wasn't spoofed—a common tactic used by perpetrators of illegal scam robocalls.
The current version of SHAKEN requires an end-to-end SIP telephone network. It does not work for calls sent across a TDM switch or TDM interconnect. In today's telephone network, many calls are routed over call paths that are not SIP from end to end. The current version of SHAKEN does not work for such calls.

The mechanisms described in these standards solve this problem, enabling providers that rely on non-IP switches or interconnects, and their customers, to participate in SHAKEN call authentication.
About TransNexus
TransNexus is a leader in developing innovative software to manage and protect telecommunications networks. The company has over 20 years' experience in providing telecom software solutions including toll fraud prevention, robocall mitigation and prevention, TDoS prevention, analytics, routing, billing support, STIR/SHAKEN and SHAKEN certificates.
TransNexus hosts an STI-CPS (Call Placement Service) for Out-of-Band SHAKEN. It is completely free of charge and can be used by any SHAKEN-authorized service provider.
Contact us today for more information.
This information will only be used to respond to your inquiry. TransNexus will not share your data with any third parties. We will retain your information for as long as needed to retain a record of your inquiry. For more information about how we use personal data, please see our privacy statement.
Updated on October 10, 2022, to update the links to ATIS-1000095.v002 and ATIS-1000097.v002.