Appropriate measures for robocall mitigation
The FCC second report and order on STIR/SHAKEN, adopted September 29, 2020, provided four extensions on the STIR/SHAKEN implementation deadline for certain scenarios. However, any voice service provider taking an extension must use an appropriate robocall mitigation program for calls that it originates. What does that mean? In this blog post, we review various techniques that could be used.
The Commission did not prescribe specific robocall mitigation techniques
It's important to mention that the second report and order on SHAKEN does not prescribe any particular techniques. The Commission was careful to avoid any appearance of endorsing specific methods, although some commentors had asked for more detail.
Instead, the Commission provided broad guidance: a robocall mitigation program is appropriate if it can be reasonably expected to prevent the origination of robocalls from a voice service provider network. Conversely, if an originating service provider is found to be originating unlawful robocalls, then its robocall mitigation program will be deemed inadequate.
It's about preventing robocalls at origination, not termination
Many voice service providers have implemented robocall prevention solutions in their networks and/or encouraged their subscribers to use smartphone applications to block robocalls they receive.
In their second report and order on SHAKEN, the FCC wasn't talking about these things.
The FCC mandate for an appropriate robocall mitigation program is to prevent the origination of unlawful robocalls in its network. Some robocall blocking tools don't work for call origination. Recommending a smartphone app for subscribers to block inbound robocalls does nothing to prevent robocall origination.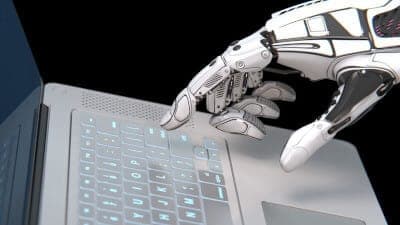 Robocall mitigation techniques
There's a long list of robocall mitigation techniques that can be used to prevent unlawful robocalls at origination. Don't panic. In our experience, we've found that most providers can bring illegal and unwanted robocalls under control using just a few methods. Here's the list of methods we have used or observed in the industry:
Dynamic traffic analysis. Detects large bursts of calls in a short timeframe.
Call Detail Record analytics. Identifies patterns of low average call duration and/or low call completion rates.
Identification and summarization of large numbers of calls from invalid calling numbers.
Common Caller ID Name (CNAM) values across voice service providers. This can be a red flag but isn't always definitive.
Large volume of complaints related to a specific calling number. Also known as reputation lookup.
Sequential dialing patterns
Patterns that indicate TCPA or other contract violations.
Correlation of network data with data from regulators, consumers, and other carriers.
Comparison of dialed numbers to the National Do Not Call Registry. This isn't decisive, but it can be a red flag worthy of further investigation.
War dialing detection using dynamic traffic analysis, a technique to identify high call volume in a very short time.
Unlawful foreign-based spoofing can be detected various methods to detect neighbor spoofing, including analysis of the call attributes.
The caller is a source of Wangiri one-ring scam calls. This can be detected with dynamic traffic analysis.
Originating voice service provider is a consistent source of unwanted robocalls. This can be detected using realtime analytics inquiries and reporting.
Originating voice service provider signs calls with STIR/SHAKEN. This is a good sign that such calls are probably not illegal robocalls. However, this isn't decisive. There's nothing to stop a robocaller from obtaining a legitimate calling number from a voice service provider and making illegal robocalls. That's why most industry experts recommend pairing STIR/SHAKEN with other robocall mitigation techniques.
Detection of calls with calling numbers that are invalid, unallocated, unassigned, or listed on Do Not Originate (DNO) registries.
Various neighbor spoofing detection methods. Examples include a provider's own numbers listed as the calling number for calls received at the edge of its network. These can often be prevented with flexible blacklisting configurations.
Analytics reporting to review summaries of call activity across different dimensions.
Which ones should you use?
There's no one-size-fits-all answer to this question. It depends upon the types of subscribers for whom you originate calls.
At one end of the spectrum, a small rural retail provider with mostly home subscribers might check for high-risk and invalid numbers and calling number reputation.
At the other end of the spectrum, a wireless carrier might add various dynamic traffic analysis techniques.
We have helped voice service providers combat robocalls with just a few methods, selected and configured to address the call scenarios they face.
Robocall mitigation program certification
Whichever methods you choose, remember that you will have to file a certification with the FCC by June 30, 2021 explaining how you use STIR/SHAKEN and/or a robocall mitigation program.
You must have a certification filing in the database by September 29, 2021. That's when other carriers are supposed to stop accepting calls from any upstream provider that does not have a certification in the database.
TransNexus solutions
We offer a broad assortment of robocall mitigation solutions with our ClearIP and NexOSS software products. These solutions can be configured to work on calls you originate and calls you terminate. Contact us today to learn more.
This information will only be used to respond to your inquiry. TransNexus will not share your data with any third parties. We will retain your information for as long as needed to retain a record of your inquiry. For more information about how we use personal data, please see our privacy statement.