FCC Chairman Pai proposes mandate for STIR/SHAKEN
On March 6, 2020, FCC Chairman Ajit Pai proposed new rules requiring implementation of call authentication using STIR/SHAKEN. The Commission will vote on these rules during its Open Meeting on March 31, 2020.
The Pallone-Thune TRACED Act, enacted on December 30, 2019, directs the FCC to issue a mandate for STIR/SHAKEN by the end of 2020 if industry has not done so voluntarily. The mandate would then require voice service providers to implement STIR/SHAKEN by June 30, 2021.
To recap:
Voluntary implementation by December 31, 2020, or
Mandatory implementation by June 30, 2021.
Today's announcement represents the first steps in following through on the TRACED Act.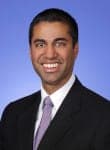 "Last year, I demanded that major phone companies voluntarily deploy STIR/SHAKEN, and a number of them did," said FCC Chairman Ajit Pai. "But it's clear that FCC action is needed to spur across-the-board deployment of this important technology. There is no silver bullet when it comes to eradicating robocalls, but this is a critical shot at the target."
STIR/SHAKEN
STIR/SHAKEN provides a way for the originating service provider to include information about the caller ID, including a traceback identifier, in outbound calls and to digitally sign this information using a Public Key Infrastructure (PKI).
The terminating service provider then verifies the caller ID information, verifies the signature, and presents the verification status to the called party to let him/her know that the caller ID is verified.
The intention is to prevent caller ID spoofing, a common tactic in illegal and nuisance robocalls. The identity token and traceback identifier also make it easier to trace calls back to where they originated on the telephone network.
Call authentication does not prevent illegal and unwanted robocalls, but it makes call analytics robocall prevention methods more effective.
TransNexus STIR/SHAKEN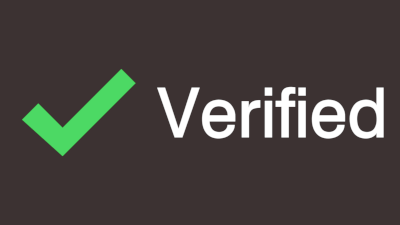 We offer comprehensive turnkey STIR/SHAKEN solutions in our ClearIP and NexOSS software products. They include everything voice service providers need to deploy call authentication.
Our software products include other STIR/SHAKEN capabilities not found in most other products, such as out-of-band SHAKEN and Rich Call Data. These products also include other services to manage and protect your telecom network, including robocall prevention, TDoS prevention, telecom fraud prevention, routing, CNAM, and LRN dips.
TransNexus is a SHAKEN Certificate Authority. We can provide SHAKEN certificates, whether you use our STIR/SHAKEN software or some other software.
Contact us today to learn how quickly and easily you can deploy STIR/SHAKEN and robocall prevention in your network.
This information will only be used to respond to your inquiry. TransNexus will not share your data with any third parties. We will retain your information for as long as needed to retain a record of your inquiry. For more information about how we use personal data, please see our privacy statement.