FCC seeks comments on Hospital Robocall Protection
The FCC issued a public notice asking for comments on how to facilitate voluntary adoption of the Hospital Robocall Protection Group's recommended best practices. Here's an overview.
The Hospital Robocall Protection Group (HRPG) issued a recommended best practices document on December 14, 2020. This 29-page report described recommended best practices for voice service providers, hospitals, and government entities to prevent, respond and mitigate unlawful robocalls. We highlighted a few notable items for each type of stakeholder here.
The formation of this group, directive to issue best practices, and call for commentary are part of the TRACED Act.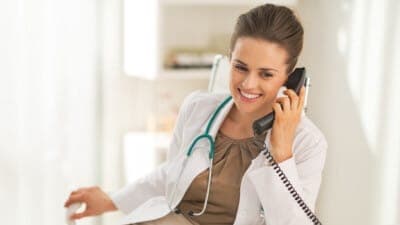 In their public notice, the Commission has called for comments to be filed about CG Docket No. 21-7 by interested parties on or before February 1, 2021.
TransNexus solutions
We offer robocall prevention and TDoS prevention solutions in our ClearIP and NexOSS software products. These solutions automatically identify the bad calls and route them for special treatment according to the hospital's requirements. No manual intervention required—the bad calls are intercepted, while the good calls continue.
Contact us today to learn more.
This information will only be used to respond to your inquiry. TransNexus will not share your data with any third parties. We will retain your information for as long as needed to retain a record of your inquiry. For more information about how we use personal data, please see our privacy statement.