Hospital Robocall Protection Group issues best practices
The Hospital Robocall Protection Group (HRPG) issued a recommended best practices document on December 14, 2020. Here's an overview.
Background
There have been news reports of hospitals being overwhelmed by robocalls, which disrupted communications and burden hospital staff. Obviously, this poses a significant threat to public health and safety.
In response, Congress included a provision in the TRACED Act that instructed the FCC to establish an Hospital Robocall Protection Group to develop best practices.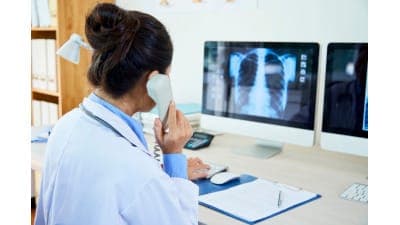 HRPG recommended best practices
The document provides an extensive list of recommendations. We've highlighted a few notable items for each type of stakeholder.
Voice service providers
Implement STIR/SHAKEN
Offer call blocking and call labeling services
Work with hospitals to improve education, guidance, and information sharing
Establish a method so hospitals can quickly notify the provider about robocall and TDoS incidents
Initiate traceback as appropriate
Hospitals
Explore robocall blocking and labeling capabilities offered by service providers
Train staff and prepare incident response plans
Coordinate with voice service providers and government agencies as appropriate
Capture information about robocall and TDoS incidents and contact internal technicians to implement configuration changes after an incident
Governments
Develop hospital education materials
Improve communications between hospitals and law enforcement
Actively monitor complaints from hospitals and reach out to providers and agencies who can assist in response
Make referrals to the Industry Traceback Group
TransNexus solutions
We believe that hospitals and other critical organizations should take advantage of technology solutions that reduce the burden of disruptive robocalls and Telephony Denial of Service (TDoS) attacks while safeguarding communications and letting the good calls go through. This enables hospital staff to focus on what they do best: provide great health care to their patients.
We offer robocall prevention and TDoS prevention solutions in our ClearIP and NexOSS software products. These solutions automatically identify the bad calls and route them for special treatment according to the hospital's requirements. No manual intervention required—the bad calls are intercepted, while the good calls continue.
Contact us today to learn more.
This information will only be used to respond to your inquiry. TransNexus will not share your data with any third parties. We will retain your information for as long as needed to retain a record of your inquiry. For more information about how we use personal data, please see our privacy statement.