FCC issues proposed rulemaking on one-ring scam calls
The FCC today issued a Notice of Proposed Rulemaking (NPRM) to protect Americans from one-ring (also known as Wangiri) scam telephone calls. Here's an overview.
In a one-ring scam scenario, the perpetrator programs an auto dialer to call many numbers. The dialer is programmed to let each call ring once, then hang up. Often the auto dialer is programed to call the same number repeatedly, hanging up each time after one ring. Sometimes these calls are placed in the middle of the night where the called party lives.
The perpetrator is trying to trick the victims into losing their temper and returning the call. The perpetrator sets up the calls with caller ID used with the call is a premium rate number. When the victim calls the premium rate number back, their telephone account will incur a hefty charge. The perpetrator gets the money.
TRACED Act
The TRACED Act, which was signed into law on December 31, 2019, requires the FCC to initiate proceedings not later than 120 days after enactment to develop rules that protect called parties from one-ring scams.
Section 12 of the TRACED Act directs the FCC to consider how it can:
Work with Federal and State law enforcement agencies to address one-ring scams
Work with the governments of foreign countries to address one-ring scams
Work with the Federal Trade Commission to better educate consumers about how to avoid one-ring scams
Incentivize voice service providers to stop calls made to perpetrate one-ring scams, including consideration of adding one-ring scam callback numbers to the list of permissible categories for carrier-initiated blocking
Work with entities that provide call-blocking services to address one-ring scams
Establish obligations on international gateway providers that are the point of entry for these calls into the U.S., including potential requirements that such providers verify with the foreign originator the nature or purpose of calls before initiating service.
In this NPRM, the FCC proposes to allow voice service providers to block calls from numbers associated with one-ring scams. Within this 22-page document, the Commission seeks comment on all of the legislative requirements listed above and related issues.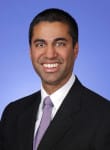 "One-ring scams are annoying and pernicious, waking up many Americans with confusing calls in the middle of the night and tricking them out of their money if they call back," said FCC Chairman Ajit Pai. "With this effort, this agency shows it's serious about aggressively combating this scam. I look forward to hearing from the public about their ideas for putting an end to this. And in the meantime, I urge them not to call back if they get calls like this."
TransNexus Wangiri prevention solutions
TransNexus ClearIP and NexOSS software products have Wangiri detection and prevention capabilities. These products use dynamic traffic analysis to monitor and analyze calling activity and termination rates of the calling numbers to identify Wangiri calling patterns.
The software can be configured at the default/group/subscriber levels to either block, divert, or simply report on Wangiri activity.
TransNexus software enables voice service providers to quickly and easily protect their subscribers from one-ring scams. Contact us today to learn more.
This information will only be used to respond to your inquiry. TransNexus will not share your data with any third parties. We will retain your information for as long as needed to retain a record of your inquiry. For more information about how we use personal data, please see our privacy statement.