FCC taps ITG for Registered Traceback Consortium
The FCC announced that they have designated the USTelecom Industry Traceback Group as the registered traceback consortium to coordinate and lead efforts to trace back the origin of illegal robocalls. This appointment fulfills a requirement in the TRACED Act. Here are the details.
USTelecom formed a robocall engineering working group in 2015 to improve and simplify the process of tracing the origin of robocalls. Encouraged by early successes, the working group developed a framework for governance and broader participation among service providers. The Industry Traceback Group (ITG) was originally formed with 21 member and has since grown to 30 members. The group has established and published a set of policies and procedures that it follows in its traceback efforts.
Timeline of events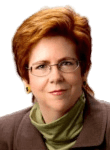 "The Industry Traceback Group has been and will continue to be a vital partner in our pursuit of unlawful robocallers," said Rosemary Harold, Chief of the Enforcement Bureau. "Protecting consumers against illegal spoofing and robocalls is our top consumer protection priority, and this industry consortium is a key contributor."