SHAKEN governance authority RFP for policy administrator
The U.S. Secure Telephone Identity Governance Authority (STI-GA) today issued a request for proposal (RFP) for selection of a Secure Telephone Identity Policy Administrator (STI-PA). The STI-PA will be a key role in enforcing rules for smooth operation of STIR/SHAKEN to enable secure caller ID, which will prevent caller ID spoofing, a tactic used with unwanted robocalls.
Timeline
November 15, 2018 — RFP issued.
February 4, 2019 — Responses from organizations who wish to be considered for selection are due.
May 2019 — The STI-PA selected will be announced.

Background
STIR-SHAKEN is a protocol and framework for authenticating caller ID and signing outbound calls, then verifying the signatures on calls received. The process will restore trust in caller ID so that subscribers will be more likely to answer calls and more fully use telephone voice communications services.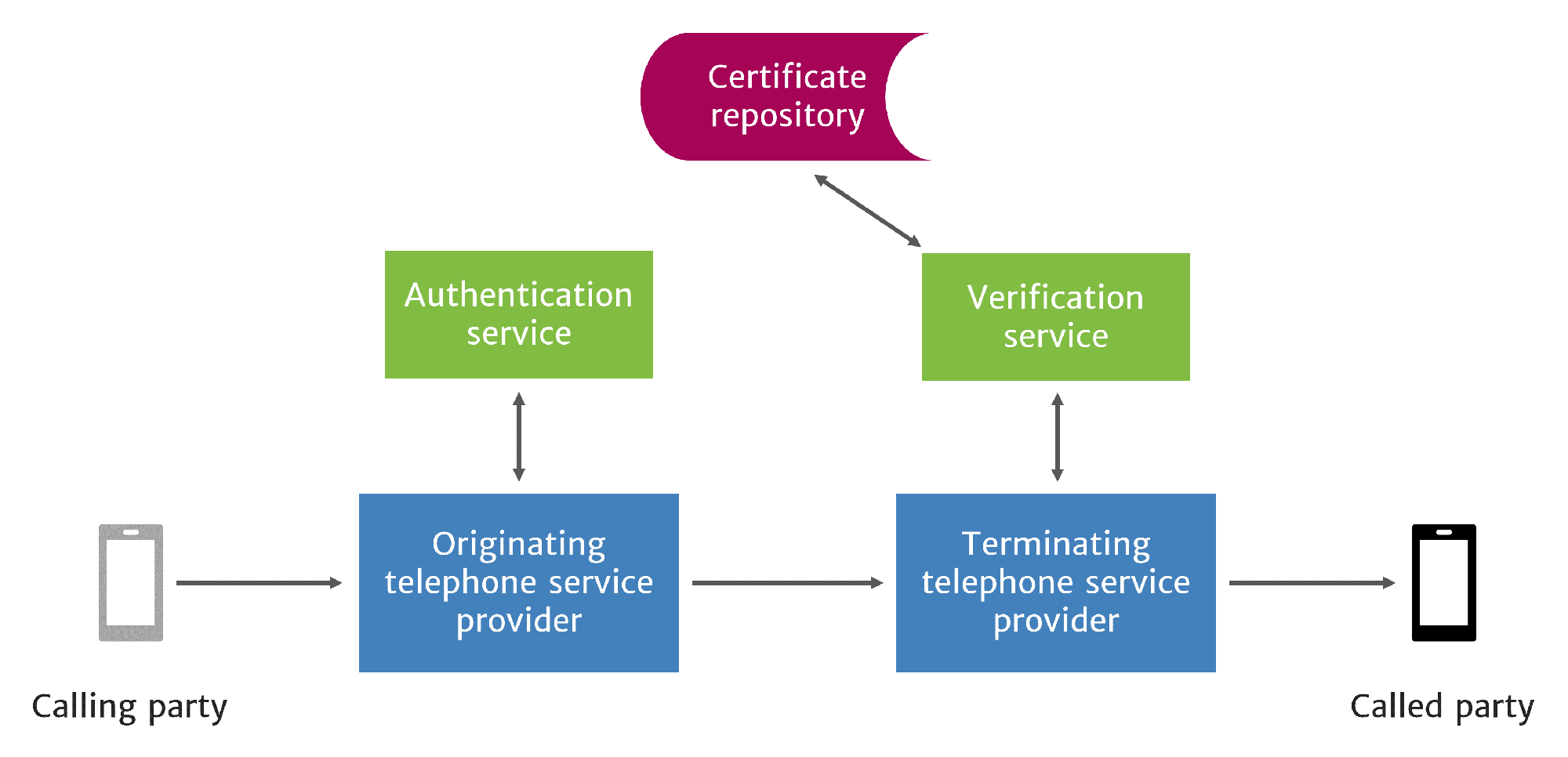 This process can be performed today between carriers who make special arrangements among themselves to authenticate, sign and verify caller ID for the calls they exchange. But widespread adoption requires a governance authority to set the rules and a policy administrator to enforce them, acting as a trust anchor, so that:
The carriers authenticating and signing calls are properly identified.
Certificate authorities are properly vetted and follow sound procedures for issuing certificates to carriers.
The players
STI-GA. Governance authority that makes the rules. It has been organized under the auspices of ATIS.
ATIS. The Alliance for Telecommunications Industry Solutions, a forum where the information and communications technology companies convene to find solutions to their most pressing shared challenges.
STI-PA. Policy administrator. The role being selected in this RFP process.
STI-CA. Certificate Authority. Approved by the STI-PA to issue certificates to carriers, who must also be approved by the STI-PA.
RFP TF. RFP task force organized by the STI-GA. It will manage the STI-PA RFP process.
RFP response items
Organizations who wish to be considered for the STI-PA role must send an email to the RFP TF to indicate that they will respond to the RFP.
Applicants will fill out a qualifications questionnaire and technical requirements questionnaire. They will provide references and financial statements to demonstrate relevant experience and stability. And they will agree to the terms and conditions required in this role, such as obtaining commercial liability insurance and other requirements.
The documents and RFP process are described in detail on the STI-GA Request for Proposal website.
At TransNexus, we've developed software for STIR/SHAKEN. It's production-ready today. If you're looking for ways to fast-track your STIR/SHAKEN deployment, contact us today. We have the software and expertise to help you make it happen.
This information will only be used to respond to your inquiry. TransNexus will not share your data with any third parties. We will retain your information for as long as needed to retain a record of your inquiry. For more information about how we use personal data, please see our privacy statement.
---
More on TransNexus.com
November 16, 2018
New bill to mandate SHAKEN introduced in the U.S. Senate
November 6, 2018
FCC chairman asks telecom carriers to implement SHAKEN without delay
October 10, 2018
State attorneys general call for aggressive implementation of STIR/SHAKEN
September 21, 2018