New Out-of-Band SHAKEN whitepaper available
Out-of-Band SHAKEN Enables Widespread Participation to Help Combat Illegal Robocalls
ATLANTA, Georgia, May 25, 2021 — TransNexus today announced that they have published a new whitepaper on Out-of-Band SHAKEN. This whitepaper summarizes the new Out-of-Band specification and the benefits it provides.
Out-of-Band SHAKEN is a small addition to the current SHAKEN framework. It provides a way to send SHAKEN information around non-SIP TDM segments of the call path.
With the addition of Out-of-Band, SHAKEN can be used much more widely. The more SHAKEN is used, the more effective it becomes in reassuring called parties that the caller ID was not spoofed. (Caller ID spoofing is a common tactic used by perpetrators of illegal scam robocalls.)
Out-of-Band SHAKEN is a new specification. It is significantly better than previous versions known as Out-of-Band STIR. Unlike those previous versions, Out-of-Band SHAKEN:
Is much simpler to implement and use
Is more secure
Facilitates traceback and accountability
Places no burdens whatsoever on service providers that only use SIP networks and interconnections.
This Out-of-Band SHAKEN whitepaper from TransNexus describes how the new Out-of-Band specification works and explains how it delivers these benefits.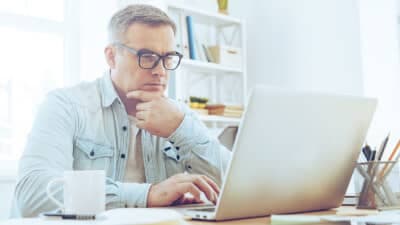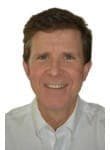 "We're excited about the benefits that Out-of-Band SHAKEN provides in the fight against scam robocalls," said Jim Dalton, CEO, TransNexus. "We're eager to share information with the industry about how Out-of-Band SHAKEN works."
"The new Out-of-Band SHAKEN specification resolves many issues that would prevent SHAKEN from delivering fully on its promise," said Alec Fenichel, Senior Software Architect, TransNexus. "The functionality described in this specification is an easy enhancement to a SHAKEN deployment."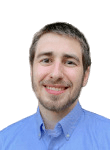 Notes to editors
SHAKEN enables an originating voice service provider to show that the caller is authorized to use the calling telephone number. This reassures the called person that the calling number wasn't spoofed—a common tactic used by perpetrators of illegal scam robocalls.
The current version of SHAKEN requires an end-to-end SIP telephone network. It does not work for calls sent across a TDM switch or TDM interconnect. In today's telephone network, many calls are routed over call paths that are not SIP from end to end. The current version of SHAKEN does not work for such calls.

Out-of-Band solves this problem by enabling SHAKEN information to be sent around non-SIP TDM switches and interconnects in the call path.

The Out-of-Band SHAKEN specification ATIS-1000096 was developed by the ATIS PTSC (Packet Technologies and Systems Committee). TransNexus is a member of this committee and participated in developing the Out-of-Band SHAKEN specification.
About TransNexus
TransNexus is a leader in developing innovative software to manage and protect telecommunications networks. The company has over 20 years' experience in providing telecom software solutions including toll fraud prevention, robocall mitigation and prevention, TDoS prevention, analytics, routing, billing support, STIR/SHAKEN and SHAKEN certificates. For more information, visit transnexus.com.
This information will only be used to respond to your inquiry. TransNexus will not share your data with any third parties. We will retain your information for as long as needed to retain a record of your inquiry. For more information about how we use personal data, please see our privacy statement.