Open source Call Placement Service advances SHAKEN
Facilitates widespread adoption of call authentication to combat robocalls
ATLANTA, Georgia, June 25, 2020 — TransNexus today announced that they will provide open source software for a Call Placement Service (CPS), a key component used with Out-of-Band SHAKEN. This new technology will enable voice service providers to comply with the TRACED Act and subsequent FCC call authentication mandate at very low cost, even with calls that must transit TDM networks along the call path.
The CPS software can be used by voice service providers to receive SHAKEN tokens used for call authentication in the fight against illegal call spoofing and unwanted robocalls.
TransNexus presented the software on June 25, 2020, in a webinar, How to Build a CPS for Out-of-Band SHAKEN, as part of the SIP Forum STIR/SHAKEN Virtual Summit. Presentation slides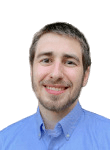 "Terminating service providers will need a CPS to receive SHAKEN tokens sent out of band," said Alec Fenichel, TransNexus Senior Software Architect. "We're happy to contribute an open source CPS to support SHAKEN call authentication for everyone."
TransNexus provides CPS and Out-of-Band SHAKEN capabilities within their ClearIP and NexOSS software products. This open source CPS is intended for voice service providers who want to add Out-of-Band SHAKEN capability to another STI-VS system.
TransNexus has made these open source Call Placement Service assets available on GitHub.
Background information
SHAKEN provides a way for voice service providers to authenticate and verify calling numbers. Widespread use of SHAKEN will prevent caller ID spoofing, a tactic used with illegal robocalls.
The SHAKEN framework requires that the entire call path be SIP. Not all telephone calls use SIP signaling. Some calls use SIP for only part of their signaling path. The reality is that the transition to all SIP interconnection is years away.
Meanwhile, requirements for call authentication are on a much faster pace. Legislation has been signed into law to require SHAKEN in VoIP networks and reasonable measures for call authentication in non-IP networks. Thus, there is a timing mismatch between the requirement for call authentication versus the readiness of the network to accommodate end-to-end SIP signaling.
Out-of-Band SHAKEN addresses this mismatch. It provides another way to transmit PASSporTs within the SHAKEN framework. It works with today's telephone network and provides a way to give more service providers access to SHAKEN so they can more quickly deliver the benefits of call authentication to their customers.
A CPS is used to receive PASSporT Identity tokens transported with Out-of-Band SHAKEN. The CPS makes these tokens available to the terminating service provider's verification service (STI-VS) to verify call authentication information using standard STIR/SHAKEN processes.
For more information on Out-of-Band SHAKEN, see the document Signature-Based Handling of Asserted Information Using Tokens (SHAKEN): Out-of-Band Token Transmission on the ATIS website.
Contact us today for more information about this open source CPS.
This information will only be used to respond to your inquiry. TransNexus will not share your data with any third parties. We will retain your information for as long as needed to retain a record of your inquiry. For more information about how we use personal data, please see our privacy statement.