Jim Dalton to present SHAKEN briefing at ITEXPO
ATLANTA, Georgia, January 17, 2019 — TransNexus today announced that Jim Dalton, CEO of TransNexus, will present a session on SHAKEN at ITEXPO on February 1, 2019 in Fort Lauderdale.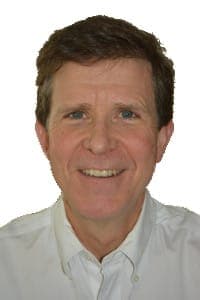 STIR/SHAKEN has been a hot topic in the news. Consumers are swamping regulators with complaints of unwanted robocalls and related fraud scams.
Regulators in the U.S. and Canada are pressing carriers to implement SHAKEN as soon as possible to prevent caller ID spoofing, a common tactic used in unwanted robocalls. SHAKEN will help restore trust in telephone service, so customers will feel more comfortable answering their phone calls again.
The SHAKEN technology framework enables originating service providers to add caller ID attestation information and digitally sign outbound calls using an authentication service. At the other end of the call, terminating service providers use a verification service to verify that the caller ID information, attestation, and digital signature have not been tampered with or replayed.
Major carriers and many service providers have already announced plans to implement SHAKEN in 2019. T-Mobile announced that their SHAKEN service went live in production on January 10, 2019.
This ITEXPO Hot Topics session will provide a SHAKEN Executive Briefing, reviewing the primary components of SHAKEN, including authentication, verification and certificate management, and explain how these services work together to prevent caller ID spoofing.
Jim will share the experiences that TransNexus staff have gained from working with service providers on their SHAKEN plans. From this experience, session attendees will learn tips to address business, technical, and policy issues that service providers may encounter in developing and deploying their own SHAKEN solutions.
ITEXPO Hot Topics Session HT-18
Executive Briefing on SHAKEN
10:30am Friday, February 1, 2019
Fort Lauderdale Convention Center, Room 209