Get ready for the STIR/SHAKEN call authentication mandate
You may have heard the news that the Pallone-Thune TRACED Act has been signed into law. You might have questions about it.
We have collected frequently asked questions and listed them here, along with answers, to help you stay informed and be prepared.
Does the STIR/SHAKEN mandate apply to my company?
If your company provides voice service in the U.S., then yes, it does.
The Pallone-Thune TRACED Act was signed into law on December 30, 2019. Here's the mandate:
"The Commission shall —
require a provider of voice service to implement the STIR/SHAKEN authentication framework in the internet protocol networks of the provider of voice service; and
require a provider of voice service to take reasonable measures to implement an effective call authentication framework in the non-internet protocol networks of the provider of voice service."
When's the deadline?
It has two parts:
Voluntary compliance within 12 months after enactment, or else
An explicit mandate for compliance within 18 months after enactment.
My company doesn't have SIP interconnects with other providers, and we can't get them either. Does this excuse us from the mandate?
No, it doesn't. Part B of the mandate listed above requires voice service providers to implement an effective call authentication framework in non-internet protocol networks too. That includes providers who route calls over TDM networks.
I thought STIR/SHAKEN only works over SIP and doesn't work over TDM. How can we authenticate calls routed over TDM networks?
Out-of-band STIR/SHAKEN provides a way to send the SHAKEN Identity token separately, across the internet, to the terminating provider. Everything else works the same as typical STIR/SHAKEN.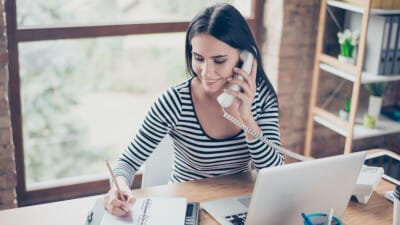 With out-of-band STIR/SHAKEN, it doesn't matter how calls are routed. You might need to install a SIP gateway device, but otherwise, there's no need to change your telecom network unless you want to.
We have added out-of-band STIR/SHAKEN to our software as another option for service providers who need it. Our customers have been using it to authenticate caller ID for months.
Other than complying with this mandate, are there any other benefits to STIR/SHAKEN?
Here are the main benefits of STIR/SHAKEN:
Authenticates caller ID to instill trust that it wasn't spoofed
Helps with traceback
Makes robocall prevention call analytics more effective
Less churn. You won't lose subscribers to competitors who offer effective robocall prevention.
Supports Rich Call Data, which lets you put more information about the caller in the SHAKEN Identity token

Makes consumers more comfortable answering calls
Helps enterprise callers improve call completion—this will be extremely valuable to them.
Where can I find more information?
Here are three ways you can learn more about STIR/SHAKEN and call authentication:
For more information about call authentication benefits, see an article we published in Pipeline magazine, Restoring Telecom Trust. It describes STIR/SHAKEN, call analytics, and Rich Call Data in more detail and explains how they work well together.
Watch our webinar, Get Ready for the STIR/SHAKEN Call Authentication Mandate. This presentation includes testimonials from voice service providers who are using STIR/SHAKEN in their production networks today.
Contact us today to learn how we can help you deploy STIR/SHAKEN in your network quickly and easily.
This information will only be used to respond to your inquiry. TransNexus will not share your data with any third parties. We will retain your information for as long as needed to retain a record of your inquiry. For more information about how we use personal data, please see our privacy statement.
March 3, 2021
Why you might use a Centralized SHAKEN Server, and how
March 2, 2021
February 23, 2021
Webinar — What is STIR/SHAKEN, and how to comply
February 23, 2021
TransNexus works with DigiCert to provide SHAKEN certificates
February 17, 2021
ClearIP Out-of-Band SHAKEN enhancements
February 8, 2021
FCC to telcos—You cannot be dumb pipes for robocalls
February 4, 2021
U.S. SHAKEN Governance Authority issues year-end report for 2020
February 1, 2021
Webinar — TRACED Act compliance — everything you need to know
January 27, 2021
Service provider STI fee changes for 2021
January 18, 2021
Webinar recording — Complying with the TRACED Act made simple
January 15, 2021
FCC proposes rules on SHAKEN certificate revocation for noncompliance
January 4, 2021
FCC issues further restrictions on robocalls
December 18, 2020
SIPNOC webinar recording available—Rich Call Data and Out-of-Band SHAKEN
November 30, 2020
Service providers request SHAKEN extensions
November 20, 2020
FCC SHAKEN Second Report and Order deadlines
November 18, 2020
U.S. STI-GA to update the Service Provider Code token access policy for STIR/SHAKEN
November 3, 2020
Comments on caller ID authentication best practices
November 2, 2020
STIR/SHAKEN, least cost routing and attestation
October 28, 2020
Reply comments on caller ID authentication progress
October 26, 2020
October 21, 2020
SHAKEN benefits for enterprise callers
October 19, 2020
PASSporTs used with STIR/SHAKEN
October 19, 2020
How to register with the STI Policy Administrator to authenticate calls with STIR/SHAKEN
October 14, 2020
October 14, 2020
International SHAKEN — how that might work
October 7, 2020
Best practices for call authentication – first proposal
October 5, 2020
Three requirements from the FCC SHAKEN orders that will apply to most U.S. providers
September 30, 2020
FCC approves second order on SHAKEN
September 28, 2020
SHAKEN, robocall mitigation, or both?
September 16, 2020
Robocall mitigation program mandate
June 25, 2020
Open source Call Placement Service advances SHAKEN call authentication for all