Nationwide crackdown on illegal telemarketing announced
Regulators and law enforcement announced an enforcement sweep across the U.S. targeting operations responsible for making or facilitating illegal telemarketing calls.
The joint federal and state initiative is called "Operation Stop Scam Calls." Participants include:
Federal Trade Commission
Federal Communications Commission
U.S. Department of Justice
U.S. Postal Inspection Service
Social Security Administration Office of the Inspector General
Attorneys general from all 50 states and the District of Columbia
The enforcement initiative targets:
Telemarketers and the companies that hire them to place illegal calls
Lead generators who deceptively collect and provide consumers' telephone numbers to robocallers and others
VoIP service providers who facilitate illegal robocalls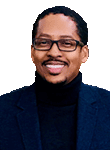 "The FCC is committed to using every tool at its disposal to crack down on illegal robocalls and protect the U.S. communications network," said Loyaan Egal, Chief of the FCC's Enforcement Bureau. "We, alongside our partners, will not let up in tracking, prosecuting, and penalizing the bad actors in this space and protecting consumers."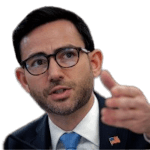 "Today, government agencies at all levels are united in fighting the scourge of illegal telemarketing," said Samuel Levine, Director of the FTC's Bureau of Consumer Protection. "We are taking action against those who trick people into phony consent to receive these calls and those who make it easy and cheap to place these calls."
We note that increased enforcement of the TSR, TCPA, and similar state laws coincides with new rules for voice service providers to implement a robocall mitigation plan and certify its use in the Robocall Mitigation Database. We recently reviewed these requirements in a webinar, Compliance 101: New Robocall Mitigation Rules, to help voice service providers plan their next steps.