Deadline set for new robocall mitigation rules
New robocall mitigation rules have been published in the Federal Register, which sets the compliance deadline. Here's an overview.
Mitigation rules
24-hour traceback response (was "prompt")
Mandatory blocking following Commission notification (was "mitigation")

Downstream provider blocking when notified by the Commission that the upstream provider has failed to comply with a mandatory blocking following notification

Know Your Upstream Provider
The FCC adopted these new rules on May 18, 2023, in their Seventh Order on robocalls (CG Docket No. 17-59). The rules extend some of the Gateway Provider rules to other provider roles.
The rules have been published in the Federal Register; this sets the compliance deadline, which is January 8, 2024.
There will be related rule changes to filing certifications in the Robocall Mitigation Database. These rules are currently under review by the Office of Management and Budget to comply with the Paperwork Reduction Act. We will be watching for an announcement on that.
For more information about the rules and compliance deadlines, see our webcast recording, Compliance 101: New Robocall Mitigation Rules.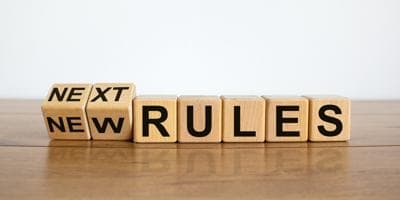 TransNexus solutions
TransNexus is a leader in developing innovative software to manage and protect telecommunications networks. The company has over 20 years' experience in providing telecom software solutions including toll fraud prevention, robocall mitigation and prevention, TDoS prevention, analytics, routing, billing support, STIR/SHAKEN and SHAKEN certificate services.
Contact us today to learn more.
TransNexus solutions
This information will only be used to respond to your inquiry. TransNexus will not share your data with any third parties. We will retain your information for as long as needed to retain a record of your inquiry. For more information about how we use personal data, please see our privacy statement.