Recent buzz on AI and robocalls
There's been lots of buzz recently about Artificial Intelligence (AI) and robocalls. In this article, we'll review recent discussions about the concerns and opportunities that AI presents. Let's have a look.
FCC AI inquiry
FCC Chairwoman Jessica Rosenworcel announced a proposed FCC inquiry into how AI impacts illegal and unwanted robocalls and texts. The Commission will vote on launching this inquiry at their open meeting on November 15, 2023.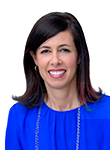 "While we are aware of the challenges AI can present," said Chairwoman Rosenworcel, "there is also significant potential to use this technology to benefit communications networks and their customers—including in the fight against junk robocalls and robotexts."
Senate hearing on AI in telecommunications
The Senate Commerce, Science and Transportation Subcommittee on Communications, Media and Broadband held a recent hearing on robocalls. The discussion and testimony touched on AI and robocalls, including:
Concerns that bad actors will use AI to make their scams more believable, and
Opportunities that AI might offer to help prevent robocalls.
One suggestion was to use AI to review robocall mitigation plans filed in the Robocall Mitigation Database (RMD) to identify deficient plans. (The FCC recently began a process to remove 20 certifications from the RMD because they included deficient robocall mitigation plans.)
Real-world AI usage tips
TransNexus recently attended a Crexendo NetSapiens User Group Meeting, and one of the sessions presented a panel discussion of real-world AI use. The panelists shared some interesting ideas and experiences with using AI.
A key takeaway is that, yes, AI can be a tremendous time saver, but a human must check the results before using them. AI will get you started, but you have to make sure the results are reasonable, and you must make the finishing touches.
Using AI to write a robocall mitigation plan
The Senate Committee meeting above included a suggestion to use AI to identify deficient robocall mitigation plans in the RMD. What would happen if one tried it the other way and used AI to write their robocall mitigation plan?
We typed the following prompt into ChatGPT:
write a robocall mitigation plan
In a second or two, ChatGPT cranked out this draft outline for a robocall mitigation plan:
Creating a comprehensive robocall mitigation plan involves several steps and considerations. Below is an outline of a sample robocall mitigation plan for a telecommunications provider or organization.
Robocall Mitigation Plan
I. Introduction
Brief overview of the robocall problem and its impact on customers and the organization.
II. Objectives
Define the specific goals of the robocall mitigation plan, such as reducing the number of illegal robocalls received by customers, improving caller ID verification, and enhancing customer trust.
III. Regulatory Compliance
Ensure compliance with relevant regulations, including the Telephone Consumer Protection Act (TCPA), Truth in Caller ID Act, and any other applicable laws.
IV. Authentication and Verification
Implement STIR/SHAKEN or similar call authentication protocols. Enhance caller ID verification processes to ensure accurate representation of caller information.
V. Call Blocking and Filtering
Deploy call-blocking technologies and services that can identify and block known robocalls and spam.
Develop algorithms and databases to continuously update the list of blocked numbers.
VI. Network Security
Strengthen network security to protect against robocall-related threats, such as Distributed Denial of Service (DDoS) attacks.
Encrypt and secure call records and customer data.
VII. Monitoring and Reporting
Implement real-time call monitoring and analytics to detect suspicious call patterns. Establish a reporting system for customers to report unwanted or fraudulent calls.
VIII. Customer Education
Develop educational materials and campaigns to help customers recognize and avoid robocalls.
Advise customers not to share personal information with unknown callers.
IX. Industry Collaboration
Collaborate with other telecommunications providers, industry associations, and regulatory agencies to share information and coordinate efforts in identifying and mitigating robocalls.
X. Technology Solutions
Deploy advanced technologies, including machine learning and artificial intelligence, to identify and block robocalls in real-time.
Continuously update and improve these technologies to stay ahead of evolving robocall tactics.
XI. Legal Action
Establish procedures for taking legal action against entities involved in illegal robocall activities.
Cooperate with law enforcement agencies and regulators in prosecuting offenders.
XII. Performance Metrics and Reporting
Define key performance indicators (KPIs) to measure the success of the mitigation plan, such as the reduction in robocall complaints, increased caller ID accuracy, and the number of legal actions taken.
Regularly report progress and results to stakeholders.
XIII. Resource Allocation
Allocate the necessary financial, technological, and human resources to implement and maintain the robocall mitigation plan effectively.
XIV. Continual Improvement
Commit to ongoing evaluation and improvement of the plan as new robocall threats and technologies emerge.
XV. Conclusion
Summarize the key points of the robocall mitigation plan and stress the organization's commitment to reducing the impact of robocalls on customers and the telecommunications infrastructure.
XVI. Appendices
Include any additional documentation, contact information for reporting robocalls, and relevant legal references.
It's important to customize this plan according to the specific needs and resources of your organization or telecommunications provider. Regularly review and update the plan to adapt to changing circumstances and evolving robocall threats.
Wow. Okay, so ChatGPT didn't do all the work, but it gave us a big head start. As the panelists in the real-world AI session suggested, a human would have to finish this to get a usable result.
With a bit more work, however, this plan would be way ahead of many of the plans that we've seen in the RMD.