Michigan Telephone Solicitation Act proposes hefty fines
State legislators in Michigan have proposed a Telephone Solicitation Act that would impose hefty penalties for violating its provisions. Will this become a model for other states? Let's have a look.
Penalties
The most notable thing about this proposed law is the penalties:
Up to $25,000 per violation (each telephone communication may represent a separate violation)
Up to $50,000 per violation against a vulnerable individual (a person 75 years old or older or who possesses a disability defined in the persons with disabilities act)

Up to $75,000 per persistent and knowing violation

Up to $75,000 per violation against a vulnerable telephone number (emergency phone number, hospital, health care provider, government entity, school or educational facility)

Up to $100,000 per persistent and knowing violation
These penalties are much higher than mini-TCPA (Telephone Consumer Protection Act) laws found in other states.
Florida's version, the Florida Telephone Solicitation Act, came into effect on July 1, 2021. It sets penalties at $500 per violation or actual damages, whichever is greater. It allows treble damages for willful and knowing violations. It also allows "private right of action," which means that other people can join in a class action lawsuit against the accused caller.
Oklahoma passed and signed a similar law, the Oklahoma Telephone Solicitation Act, which will take effect in November 2022. It allows the same penalties as the Florida version.
The state of Washington passed a different version, the Washington Telephone Solicitation Law, which went into effect on June 9, 2022. Their version has different requirements than the other laws, e.g., time limits for the caller to verbally identify themselves, end the call, and agree to stop calling for at least one year if asked. It stipulates penalties of at least $100 per violation.
Clearly the penalties proposed in the Michigan legislation ought to make any high-volume caller sit up and take notice.
For more details, here's the full text of the Michigan Telephone Solicitation Act.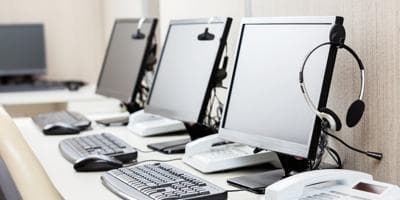 Why states are passing mini-TCPA laws
State legislators began drafting new telephone solicitation laws after the U.S. Supreme Court handed down their decision on the Facebook v. Duguid case in favor of a narrow definition of an auto-dialer provided in the TCPA.
Lawmakers were concerned that this decision would unleash a flood of robocalls made by high volume callers that could easily avoid the TCPA rules by using auto-dialers that don't match the narrow definition.
The state telephone solicitation laws include broader definitions of auto-dialer so that high volume callers cannot evade the rules.
Now, Michigan has upped the ante by including dramatically higher penalties for violations. Will other states follow suit? We shall see.
TransNexus solutions
TransNexus is a leader in developing innovative software to manage and protect telecommunications networks. The company has over 20 years' experience in providing telecom software solutions including toll fraud prevention, robocall mitigation and prevention, TDoS prevention, analytics, routing, billing support, STIR/SHAKEN and SHAKEN certificate services.
Contact us today to learn more.
This information will only be used to respond to your inquiry. TransNexus will not share your data with any third parties. We will retain your information for as long as needed to retain a record of your inquiry. For more information about how we use personal data, please see our privacy statement.