U.S. Supreme Court issues decision on robocalls
The U.S. Supreme Court today issued a decision in the Facebook v. Duguid case. This decision resolves a longstanding legal dispute over whether courts should use either a narrow or a broad definition of "Automatic Telephone Dialing System" (ATDS) when interpreting the Telephone Consumer Protection Act of 1991 (TCPA).
The Supreme Court issued a unanimous decision in favor of Facebook, which argued that the narrow definition should be used.
This decision could open a flood of robocalls from high-volume callers. With this decision, they can easily evade the TCPA by using an ATDS that falls outside of the narrow definition.
We'll summarize the background and decision here.
The TCPA
The TCPA includes a definition of an Automatic Telephone Dialing System (ATDS), or "autodialer:"
(1) The term 'automatic telephone dialing system' means equipment which has the capacity —

  (A) to store or produce telephone numbers to be called, using a random or sequential number generator; and

  (B) to dial such numbers.
Court cases
In court cases brought against high-volume callers using autodialers, defense attorneys have used a narrow definition of ATDS to argue that the TCPA does not apply to their clients because they were using an autodialer that falls outside of the TCPA definition.
From these cases, two different interpretations of this the ATDS definition have emerged from court decisions:
Broad. Neither a random number generator nor a sequential number generator is required. The autodialer merely has the capacity to store numbers to be called and dial them.
Narrow. The autodialer must have the capacity of using a random or sequential number generator to store or produce the numbers to be dialed.
Some court decisions have been handed down using the broad definition, while others have been decided using the narrow definition. Today's decision in favor of Facebook settles the question in favor of the narrow definition.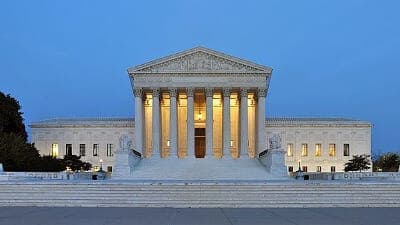 Implications
Eric Troutman, an attorney with deep experience in TCPA law, has written that, if the Supreme Court finds in favor of the narrow definition of ATDS, which they now have done, then that will leave American cell phones open to a blitz of calls from so-called predictive dialers that do not meet the narrow ATDS definition.
Legislative response
Senator Ed Markey (D-Mass), one of the original authors of the TCPA, joined with Congresswoman Anna Eshoo (CA-18) to issue the following statement in response to the Supreme Court decision:
"Today, the Supreme Court tossed aside years of precedent, clear legislative history, and essential consumer protection to issue a ruling that is disastrous for everyone who has a mobile phone in the United States. It was clear when the TCPA was introduced that Congress wanted to ban dialing from a database. By narrowing the scope of the TCPA, the Court is allowing companies the ability to assault the public with a non-stop wave of unwanted calls and texts, around the clock."

"Fortunately, we can and will act to make right what the Supreme Court got wrong. We plan to soon introduce legislation to amend the TCPA, fix the Court's error, and protect consumers. If the Justices find their private mobile phones ringing non-stop from now until our legislation becomes law, they'll only have themselves to blame."
TransNexus solutions
We offer robocall mitigation solutions in our ClearIP and NexOSS software platforms. Contact us today to learn how you can prevent inbound robocalls from disrupting your subscribers.
This information will only be used to respond to your inquiry. TransNexus will not share your data with any third parties. We will retain your information for as long as needed to retain a record of your inquiry. For more information about how we use personal data, please see our privacy statement.