FCC—Service providers must get SHAKEN certificates
The FCC has issued a public notice that voice service providers previously unable to obtain a SHAKEN certificate must now diligently pursue a SHAKEN certificate. Here's an overview.
SHAKEN certificate eligibility
The initial policy for service provider eligibility to qualify for a SHAKEN certificate required the following:
499-A filing
OCN
Access to numbering resources.
The Governance Authority (STI-GA) had announced that the third criteria would be changed to a requirement that service providers must have filed their certification with the FCC in the new Robocall Mitigation Database (RMD). This was set to take effect on June 30, 2021.
However, on May 10, 2021, the GA announced that the new policy is effective immediately. The third criteria, certification filed with the FCC and listed in the RMD, is now available for service providers to qualify for an SPC token.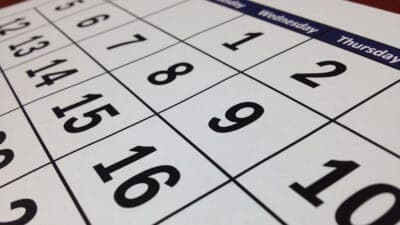 FCC response
In the Second Order on SHAKEN, paragraph 38, the FCC had provided an extension to voice service providers that cannot obtain a certificate due to the Governance Authority's token access policy until such provider is able to obtain a certificate.
In response to the STI-GA's policy change announced on May 10, 2021, the FCC issued a public notice to stipulate that voice service providers must now "diligently pursue" a certificate by:
Registering in the Robocall Mitigation Database
Seeking a certificate from a Secure Telephone Identity Certification Authority.
The extension for SHAKEN certificate eligibility is quickly going away.
With this policy change, however, service providers are not immediately out of compliance. The Commission "will not consider a voice service provider that diligently pursues a certificate once it is able to receive one in violation of our rules." The key phrase is diligently pursues. Any provider relying solely on this extension must now get moving.
SHAKEN certificate registration process
We described the process to register for SHAKEN certificates with the Policy Administrator in this blog post. It's a fairly straightforward process. We have helped many of our customers with this.
TransNexus solutions
We offer STIR/SHAKEN and robocall mitigation solutions in our ClearIP and NexOSS software platforms.
In addition, we help service providers with all aspects of STIR/SHAKEN deployment, including registering with the Policy Administrator and filing their Robocall Mitigation certification with the FCC.
Contact us today to learn more.
This information will only be used to respond to your inquiry. TransNexus will not share your data with any third parties. We will retain your information for as long as needed to retain a record of your inquiry. For more information about how we use personal data, please see our privacy statement.