FCC STIR/SHAKEN deadline extension petitions denied
Four voice service providers had requested deadline extensions for STIR/SHAKEN deployment. Two have been denied, and two have been withdrawn.
These deadline extension requests were filed in November 2020:
AT&T had requested a one-year extension.

They made a network routing adjustment in mid-2020 to address network congestion during the pandemic. This sent a small portion of their network traffic across a portion of the network that lacks STIR/SHAKEN capability.
AT&T withdrew this request on March 29, 2021.

Lumen had requested a six-month extension.

Their software vendors frequently miss deadlines. Lumen thought they could make the deadline, but requested an extension in case they experienced further delays.
Lumen withdrew this request on March 29, 2021.

US Cellular had requested a "reasonable extension of time."

They are migrating CDMA customers to their VoLTE network and requested an extension until this migration is complete.

Verizon had requested a declaratory ruling or limited extension.

A portion of their network, which they call FTTP-SIP, uses fiber-to-the-premises and plain old telephone system (POTS) service.
Verizon requested a declaratory ruling on whether the STIR/SHAKEN mandate applies to this portion of their network.
If the FCC rules that the STIR/SHAKEN mandate applies, then Verizon requested a three-year extension.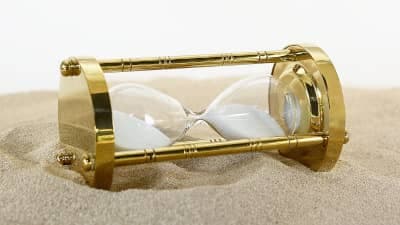 FCC ruling
The Commission issued an order that denied the remaining petitions from US Cellular and Verizon.
In response to US Cellular, the Commission ruled that:
US Cellular does not face undue hardship.
The mandate does not require STIR/SHAKEN over non-IP interconnections.
The mandate does not require providers to complete implementation of IP interconnections by the deadline.
In response to Verizon, the Commission ruled that:
Verizon does not face undue hardship.
While Verizon asserts that the upgrades would be costly, it does not claim that they may be prohibitively expensive as those the Commission found justified a class extension for small providers.
Though Verizon describes this service as "end-of-life," it is not analogous to section 214 discontinuance because Verizon describes no plan to imminently discontinue the service.
TransNexus solutions
We offer STIR/SHAKEN and robocall mitigation solutions in our ClearIP and NexOSS software platforms. We can make your STIR/SHAKEN deployment a smooth process.
In addition, we help service providers with all aspects of STIR/SHAKEN deployment, including registering with the Policy Administrator and filing their certification with the FCC.
Contact us today to learn more.
This information will only be used to respond to your inquiry. TransNexus will not share your data with any third parties. We will retain your information for as long as needed to retain a record of your inquiry. For more information about how we use personal data, please see our privacy statement.