Service providers request SHAKEN extensions
AT&T, Lumen and US Cellular filed requests with the FCC for deadline extensions to implement STIR/SHAKEN. Verizon asked for a ruling to confirm that they don't have to deploy STIR/SHAKEN in part of their network. Here's an overview.
AT&T
In their petition for deadline extension, AT&T explained the following:
They made a network routing adjustment in mid-2020 to address network congestion during the COVID-19 global pandemic. As a result of this adjustment, a tiny amount of their VoLTE-originated traffic travels on an IP end-to-end basis, but over a portion of the network that lacks STIR/SHAKEN signing capabilities.
Recent routing adjustments involves calls entering their network on its wholesale IP platform and terminating to AT&T's VoLTE customers using network elements that cannot retain the SHAKEN header information.
AT&T requested a one-year extension of the June 30, 2021 STIR/SHAKEN implementation deadline.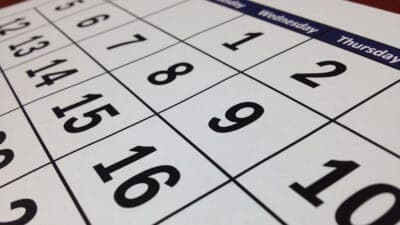 Lumen
In their request for extension, Lumen explained the following:
They anticipate that they will be able to implement STIR/SHAKEN across their IP networks by June 30, 2021. However, they have experienced the following delays:

Their vendors frequently miss deadlines
Software bugs take longer than expected to fix
Even properly tested software can fail to operate properly when loaded into network equipment that turns out to lack compatibility with STIR/SHAKEN technology.

Therefore, Lumen requested an additional six months to complete implementation.
Lumen will have in place a robust robocall mitigation program for the duration of the requested extension.
US Cellular
In their motion for extension of time, US Cellular explained the following:
U.S. Cellular supports two wireless networks. One is VoLTE/IMS, which is packet-based. The other is a CDMA network, which is circuit-based.
They plan to migrate their CDMA customers to the VoLTE network. However, this process will take well beyond June 30, 2021.
They ask an extension until the CDMA migration is complete. They did not name a specific date, but requested a "reasonable extension of time."
They are not aware of fraudulent robocall traffic originating from their network. They indicated that they would take swift action to stop such calls if they arise, and to participate timely and fully to traceback requests.
Verizon
In their petition for declaratory ruling or limited extension, Verizon asked for the following:
A declaratory ruling on whether the STIR/SHAKEN requirement applies to a service they provide that uses fiber-to-the-premises (FTTP) and plain old telephone system (POTS) service. They refer to this service as FTTP-SIP. It uses SIP as part of the network signaling but does not have advanced VoIP features. Verizon assumes that the TRACED Act and FCC SHAKEN orders do not apply, but they ask the FCC to confirm.
If the FCC rules that Verizon must implement SHAKEN/STIR with its FTTP-SIP service, then Verizon requested a three year extension from the June 30, 2021 deadline.
TransNexus solutions
We offer STIR/SHAKEN and robocall prevention solutions in our ClearIP and NexOSS software platforms.
In addition, we help service providers with all aspects of STIR/SHAKEN deployment, including registering with the Policy Administrator and filing their certification with the FCC.
Contact us today to learn more.
This information will only be used to respond to your inquiry. TransNexus will not share your data with any third parties. We will retain your information for as long as needed to retain a record of your inquiry. For more information about how we use personal data, please see our privacy statement.