Robocalls trending up again in the U.S.
After a sharp decline in monthly robocalls in March and April, the numbers are trending upward over the past three months. Here's an overview.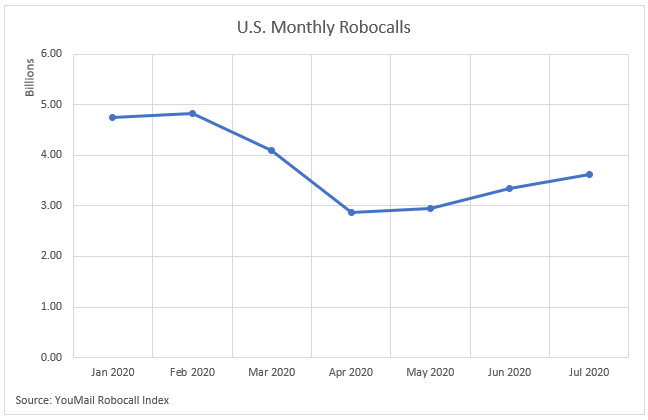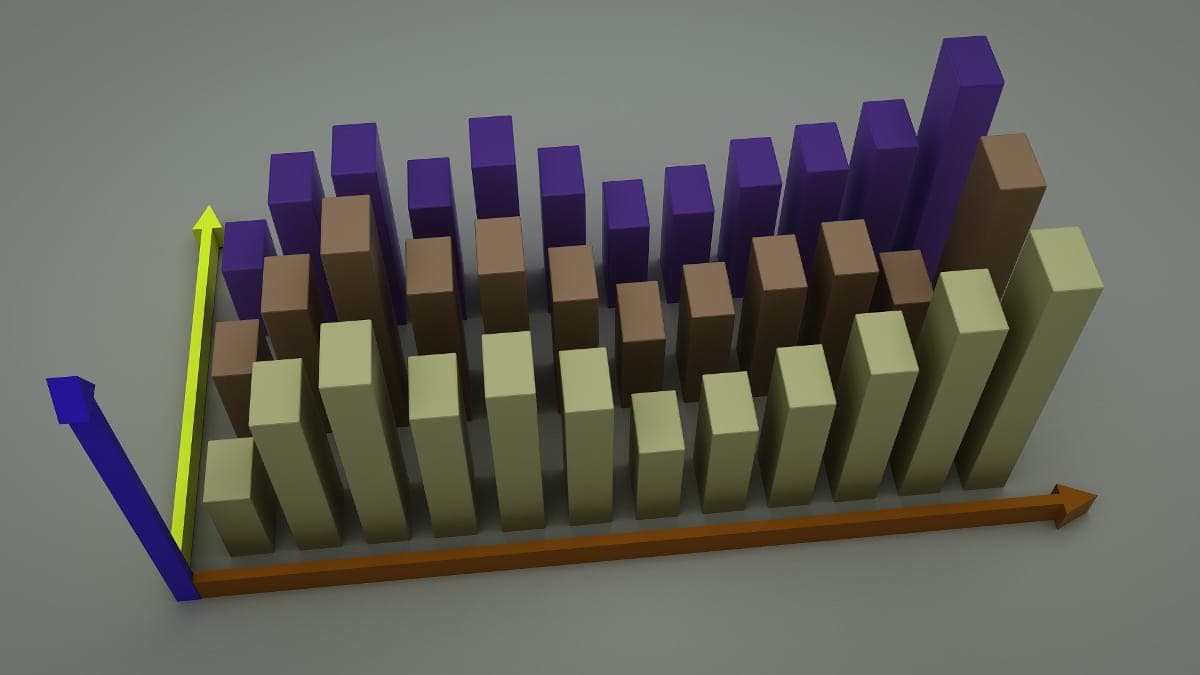 Robocalls dropped from 4.8 billion in February to 2.9 billion in April, a sharp decrease of 41%. Since then, they've been gradually increasing and were up 27% from April to July.
Of course, the robocall decline in March and April corresponds to shelter-in-place measures taken to combat the coronavirus pandemic. But there were some other things taking place that may have contributed to the decrease:
On April 3, 2020, the FCC wrote letters to three gateway providers that the Industry Traceback Group (ITG) had identified as bringing robocalls from overseas into the U.S. The letters instructed these gateway providers to stop bringing these illegal robocalls into the country within 48 hours.
On May 21, 2020, the FCC sent letters to three more gateway providers identified by the ITG for bringing illegal robocalls into the U.S. The Commission issued similar instructions.
In both cases, the FCC asked ITG members to begin blocking all calls from the gateway providers if they did not stop bringing in the illegal robocalls. In all cases, the gateway providers complied with the FCC's demands.
It's interesting to note that robocalls haven't resumed as rapidly as they dropped. But they are coming back.