FCC issues staff report on robocall blocking tools
The FCC has issued a 41-page staff report on the availability and effectiveness of robocall blocking tools. This report follows the FCC 2019 Call Blocking Declaratory Ruling, which authorized blocking by default. The order also directed the Consumer and Governmental Affairs Bureau to prepare a report to help the Commission and consumers understand how the ruling is impacting the call blocking tools ecosystem.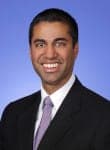 "Tools are available today to help consumers block robocalls, spoofed calls, scam calls, telemarketers, and other unwanted calls," said FCC Chairman Ajit Pai. "I am glad to see that this analysis shows that many call blocking tools are available today for free or at little cost to consumers. We will continue to prioritize the protection of consumers from scams and unwanted robocalls."
The report, Call Blocking Tools Now Substantially Available to Consumers—Report on Call Blocking, provides an overview of the following:
Availability of call blocking solutions to consumers

Voice service providers' blocking services. Describes services in use at nine providers. All offer free blocking services and have partnerships with third-party analytics companies.
Third-party analytics companies' blocking services. Describes services available from ten companies, including TransNexus.
Device manufacturers' blocking services. Describes capabilities available from three smartphone manufacturers.

Assessment of the number of subscribers using call blocking tools. Billions of unwanted robocalls have been blocked, but no subscriber participation counts were provided.
Effectiveness of call blocking tools

False-positive blocks. Estimates fall in the 0.2% – 0.3% range, false blocks as a percentage of all analyzed calls. High-volume callers report examples of false-positive blocks.
Redress, or correcting false positives. High-volume callers report difficulty in working with providers and analytics companies. Some impose fees to correct false positives.
Notice from voice service providers when calls are blocked. Methods in use include intercept messages, release code 603, and diversion to voice mail.
Points of contact for false-positive blocks. Twelve companies listed their points of contact.

White list programs and Critical Calls List. Some commenters want a white list, while others worry that it could be exploited by bad actors.
The report also reviews the state of deployment of STIR/SHAKEN caller ID authentication based upon announcements made by voice service providers.
Finally, the report surveys the impacts on 911 and public safety as reported in the public record.
TransNexus robocall and call authentication solutions
We provide robocall prevention and STIR/SHAKEN in our ClearIP and NexOSS software products. We also provide SHAKEN certificates for voice service providers, and we recently announced an open source Call Placement Service for voice service providers and software developers who would like to add out-of-band capabilities to their SHAKEN systems.
Contact us today for more information about these solutions.
This information will only be used to respond to your inquiry. TransNexus will not share your data with any third parties. We will retain your information for as long as needed to retain a record of your inquiry. For more information about how we use personal data, please see our privacy statement.