Proposed default robocall blocking rule is a hot topic
FCC chairman Ajit Pai's proposed ruling to allow telecom service providers to block robocalls by default has been a hot topic. Here's a summary of responses we've seen so far.
Pai announced his proposal on May 15. The fact sheet for this proposal includes the following provisions:
Voice service providers may offer call blocking by default on an opt-out basis.
Call blocking or diversion to voicemail may be done based upon any reasonable analytics.
Providers should clearly disclose to consumers what types of calls may be blocked.
Information should be provided so that consumers can remain in the blocking program or opt out.
Call blocking should not interfere with emergency communications.
More aggressive blocking measures may be offered on an opt-in basis using subscriber whitelists or contact lists.
The ruling would provide safe harbor for providers who block.
The proposal seeks comment on whether safe harbor should extend to blocking unsigned calls once STIR/SHAKEN has been implemented.
This proposed ruling is on the agenda for discussion at the FCC's June 6, 2019 open meeting.
Feedback
There has been a flurry of ex parte filings in response to this proposed ruling. Here is a summary of concerns raised in opposition to the proposed ruling:
Erroneous blocking (a.k.a., "false positives") could harm consumers.
The ruling seems contrary to the Communications Act of 1934 and other precedents that have call completion as a top priority.

In a similar vein, questions were raised about the lack of express statutory authority to make such a ruling.

Some filings urge that the ruling should focus on illegal calls (e.g., spam robocalls) rather than unwanted calls (e.g., debt collection calls to customers).
The ruling could be exploited by carriers who might block calls for anti-competitive reasons.
Some responses to the proposed rule were favorable, with a few caveats:
The ruling would merely confirm that service providers may offer call blocking on an opt-out basis, not mandate it.
The ruling should clarify that it applies to consumer-facing blocking, not network-level blocking.
There were some filings that advocated blocking for both illegal and unwanted calls.
TransNexus point of view
Our software products enable carriers to offer a wide range of policy options for blocking or diverting calls to voicemail or a CAPTCHA system. We leave it to the stakeholders to debate the pros and cons and settle on a sensible policy. We'll make it easy for service providers to comply with the regulations and add value to their services.
TransNexus spam robocall prevention solutions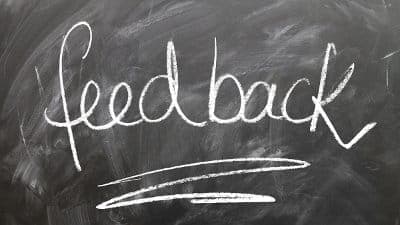 Our ClearIP and NexOSS software platforms offer a variety of methods to help you prevent spam robocalls, including:
Reputation service
Dynamic traffic analysis
Blacklisting by calling number, OCN/SPID, and others
Shield database of high-risk numbers
Neighbor spoofing prevention
STIR/SHAKEN caller ID authentication and verification
CNAM modifications to communicate the results of reputation and SHAKEN.
Contact us today to learn how we can help you protect your subscribers from spam robocalls.
This information will only be used to respond to your inquiry. TransNexus will not share your data with any third parties. We will retain your information for as long as needed to retain a record of your inquiry. For more information about how we use personal data, please see our privacy statement.