TransNexus at Cisco Live 2022
Innovative Solutions Add Value to Cisco Telecom Products
ATLANTA, Georgia, May 13, 2022 — TransNexus today announced participation in the Cisco Live conference on June 12–16, 2022 in Las Vegas. The company will showcase innovative software for users of Cisco telecom solutions.
| | |
| --- | --- |
| Where: | Booth 718, World of Solutions, Mandalay Bay Convention Center |
| When: | June 12–16, 2022 |
The theme for Cisco Live 2022 is ALL IN. "Cisco partners and customers have been all in this past year, keeping apps running, connections connected, and companies adapting and growing. And keeping everything, everywhere, secure."
TransNexus solutions help Cisco customers go all in protecting and managing their telecom networks. Solutions include:
STIR/SHAKEN and Rich Call Data improve call completion and prevent outbound calls from being blocked or labeled as spam.
Robocall prevention identifies and mitigates disruptive robocall traffic.
Telephony Denial of Service (TDoS) prevention safeguards the network from malicious attacks.
SIP Analytics identifies and blocks toll fraud attacks as they first begin.
Least cost routing saves money while optimizing service.
These solutions are available hosted in the cloud for quick, easy deployment. Integration with Cisco BroadWorks, CUBE and CallManager is a smooth, easy process.
About Cisco Live
Cisco Live delivers education and inspiration to technology innovators worldwide through large-scale in-person and digital events, as well as on-demand education. It is the premier destination for Cisco customers and partners to gain knowledge and to build community.
As the place where the best and the brightest minds in IT come to learn, Cisco Live will ignite creativity, deliver practical know-how, and accelerate the connections that fuel your digital future. Visit Cisco Live for more information.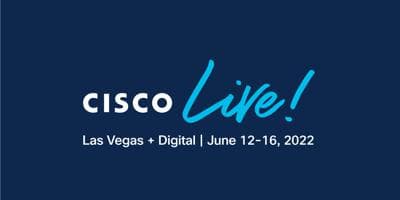 About TransNexus
TransNexus is a Cisco Solution Partner and a leader in developing innovative software to manage and protect telecommunications networks. The company has over 20 years' experience in providing telecom software solutions including toll fraud prevention, robocall mitigation and prevention, TDoS prevention, analytics, routing, billing support, STIR/SHAKEN and SHAKEN certificate services.