Out-of-Band SHAKEN—everything you need to know
Enables Widespread Use of SHAKEN Call Authentication to Combat Robocalls
ATLANTA, Georgia, July 1, 2021 — TransNexus today announced that they will present a webinar, Out-of-Band SHAKEN deployment—everything you need to know, as part of the SIP Forum STIR/SHAKEN Virtual Summit. This one-hour presentation will take place on Wednesday, July 21, 2021, at 3:00 p.m. EDT.
Register now!
| | |
| --- | --- |
| What: | Out-of-Band SHAKEN deployment—everything you need to know |
| Why | Enables widespread use of SHAKEN |
| When: | Wednesday, July 21, 2021, at 3:00–4:00 p.m. EDT |
| Who: | Presented by Alec Fenichel, TransNexus Senior Software Architect |
| Audience: | Telecom software developers and network operators |
| Cost: | Free |
| Where: | Online webinar. Register now! |
In this presentation, Alec Fenichel, the editor of the Out-of-Band SHAKEN standard, will provide all the information network operators need to know about Out-of-Band SHAKEN:
How Out-of-Band SHAKEN works
How TransNexus CPS (Call Placement Service) works
How to add out-of-band support to your STI-AS and STI-VS
Practical tips based on TransNexus' experience deploying Out-of-Band SHAKEN for a variety of service providers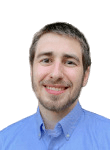 "Out-of-Band SHAKEN enables SHAKEN information to be sent around non-SIP TDM switches and interconnects in the call path," said Alec Fenichel, Senior Software Architect, TransNexus. "Out-of-Band SHAKEN is an easy enhancement to a SHAKEN deployment."
Register now!
About the SIP Forum
The SIP Forum is a leading IP communications industry association that engages in numerous activities that promote and advance SIP-based technology, such as the development of industry recommendations; interoperability testing events including SIPit, and special workshops, educational activities, and general promotion of IP communications standards, services, and technology for service provider, enterprise and governmental applications. For more information about SIP Forum initiatives, please visit: sipforum.org.
About TransNexus
TransNexus is a leader in developing innovative software to manage and protect telecommunications networks. The company has over 20 years' experience in providing telecom software solutions including toll fraud prevention, robocall mitigation and prevention, TDoS prevention, analytics, routing, billing support, STIR/SHAKEN and SHAKEN certificates. For more information, visit transnexus.com.