TransNexus works with DigiCert on SHAKEN certificates
DigiCert PKI Expertise Combined with TransNexus SHAKEN Expertise Provide Best-in-Class Security and Reliability
ATLANTA, Georgia, February 23, 2021 — TransNexus today announced it is working with DigiCert to deliver advanced encryption, authentication, and identity assurance through the power of modern PKI (Public Key Infrastructure). This collaboration incorporates the scalable authentication and encryption capabilities of the DigiCert PKI platform into the SHAKEN Certification Authority (CA) of TransNexus, a leader in STIR/SHAKEN call authentication solutions for the telecommunications industry.
DigiCert is noted for its leadership and expertise in PKI operations, standards and scalability. The DigiCert PKI platform is unsurpassed for its security, reliability and availability. DigiCert manages PKI for the world's leading companies and numerous industry consortiums providing certificate-based security for their IoT devices and digital transformation initiatives. TransNexus leverages these qualities in its SHAKEN CA to give voice service providers unmatched reliability, ease-of-use, and value.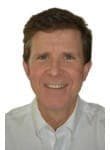 "We think the combined expertise and value embodied in TransNexus SHAKEN CA and the DigiCert PKI platform is unique in the industry," said Jim Dalton, TransNexus CEO. "SHAKEN CA downtime or security breaches would be disastrous for a voice service provider. With TransNexus SHAKEN CA powered by DigiCert, our customers can rest easy knowing that this critical function is managed using best practices and proven platforms for security, high reliability and availability."
"DigiCert is trusted to secure millions of interactions every day, with billions of certificates issued to devices and many industries turning to us to manage their PKI operations," said DigiCert VP of IoT Security Mike Nelson. "Robocalls are a growing issue, and we're excited to support TransNexus in bringing these modern PKI capabilities to the STIR/SHAKEN call authentication ecosystem to help prevent illegal robocalls."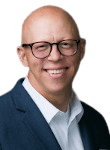 TransNexus CA-issued SHAKEN certificates are used by the TransNexus ClearIP and NexOSS software platforms in their STIR/SHAKEN applications. TransNexus CA also issues SHAKEN certificates to service providers using other STIR/SHAKEN applications. Service providers use SHAKEN certificates to sign authenticated calls they originate. Terminating service providers verify the signed caller information to ensure that it is trustworthy.
TransNexus SHAKEN certificates are available with flexible durations from 1 to 365 days. Certificates are issued via a web interface or RESTful API. Certificate repository hosting is included. TransNexus provides SHAKEN certificates with no contract or commitment and simple monthly billing. TransNexus asserts the SHAKEN standards are met, while DigiCert will provide the PKI infrastructure to deliver and host digital certificates at scale, with reliable uptime.
About TransNexus
TransNexus is a leader in developing innovative software to manage and protect telecommunications networks. The company has over 20 years' experience in providing telecom software solutions including telecom fraud prevention, robocall and TDoS prevention, analytics, routing, billing support, STIR/SHAKEN and SHAKEN certificates. For more information, visit transnexus.com.
About DigiCert
DigiCert is the world's leading provider of scalable TLS/SSL, IoT, DevOps and PKI solutions for identity and encryption. The most innovative companies, including 89% of the Fortune 500 and 97 of the 100 top global banks, choose DigiCert for its expertise in identity and encryption for web servers and Internet of Things devices. DigiCert supports TLS and other digital certificates for PKI deployments at any scale through its certificate lifecycle management solution, CertCentral®. The company is recognized for its enterprise-grade certificate management platform, fast and knowledgeable customer support, and market-leading security solutions. For the latest DigiCert news and updates, visit digicert.com or follow @digicert.
This information will only be used to respond to your inquiry. TransNexus will not share your data with any third parties. We will retain your information for as long as needed to retain a record of your inquiry. For more information about how we use personal data, please see our privacy statement.