Webinar – Trends in Preventing Toll Fraud and Robocalling
Satisfy pending mandates while adding customer value and saving money
ATLANTA, Georgia, October 12, 2020 — TransNexus today announced that they will join with netsapiens to present an educational webinar, Trends in Preventing Toll Fraud & Robocalling – Implications for the TRACED Act. This one-hour presentation will take place on Tuesday, October 27, 2020 at 1:00 p.m. EDT.
What:
A joint presentation from TransNexus and netsapiens showing how to extend the value and benefits you get from your netsapiens with telecom solutions from TransNexus
Why:
Voice service providers are challenged to comply with the TRACED Act and FCC orders. Learn how you can easily comply while protecting your customers and saving money.
When:
Tuesday, October 27, 2020 at 1:00 p.m. EDT
Who:
Presented by Alec Fenichel, TransNexus Senior Software Architect
Jason Byrne, netsapiens SVP Solutions, Business Development and Marketing
Sue Giansiracusa, netsapiens Partnership Manager
Audience:
Voice service providers and enterprises
Cost:
No charge
Where:
Online webinar
The TRACED Act, and the FCC orders that resulted, will require voice service providers to do some new things to prevent illegal calls from originating on their networks. These requirements include STIR/SHAKEN and/or an appropriate robocall mitigation program.
Come learn about these requirements and see a powerful, easy way to comply, using your netsapiens and telecom solutions from TransNexus. In addition, these capabilities can enable you to provide better customer service while saving money.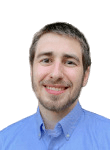 "We've seen a lot of interest from netsapiens customers in extending the capabilities of their system to include call authentication, robocall prevention, fraud and TDoS prevention, and least cost routing," said Alec Fenichel, TransNexus Senior Software Architect. "The netsapiens SNAPsolution v41 natively supports ClearIP out of the box. It's a great combination."
About TransNexus
TransNexus is a leader in developing innovative software to manage and protect telecommunications networks. The company has over 20 years' experience in providing telecom software solutions including telecom fraud prevention, robocall and TDoS prevention, analytics, routing, billing support, STIR/SHAKEN and SHAKEN certificates. For more information, visit transnexus.com or contact us using the form below.
This information will only be used to respond to your inquiry. TransNexus will not share your data with any third parties. We will retain your information for as long as needed to retain a record of your inquiry. For more information about how we use personal data, please see our privacy statement.