TransNexus approved as a SHAKEN Certification Authority
Will Enable Voice Service Providers to Authenticate Calls, Help Consumers Avoid Robocalls
ATLANTA, Georgia, December 12, 2019 — TransNexus today announced that it has been approved by the STI Policy Administrator to be a Certification Authority (CA) for SHAKEN/STIR. In this role, TransNexus will issue SHAKEN certificates to authorized voice service providers. The providers will use these certificates to digitally sign calls they have authenticated using the SHAKEN/STIR framework. This system will give consumers confidence that the caller ID was not spoofed, a common tactic used with unwanted robocalls.
SHAKEN certificates will be available to any telephone service provider that has an approved registration with the STI Policy Administrator and completed the TransNexus identity and authentication vetting process.
TransNexus will begin this service on Monday, December 16, 2019.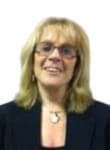 "The STI-GA Board is excited to welcome TransNexus in their role as an initial STI-certificate authority in the SHAKEN ecosystem," said STI-Governance Authority (GA) Board Chair Linda Vandeloop.
"We have always believed in Chairman Pai's vision and appreciate the hard work of the STI-GA to make the SHAKEN eco-system a reality," said Jim Dalton, CEO of TransNexus. "The establishment of SHAKEN Certificate Authorities is the final keystone to complete the SHAKEN trust anchor. With the TransNexus CA service, any telephone service provider can ensure trusted calling numbers for millions of calls per day for less than the cost of a draft beer."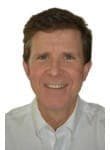 For more information, visit STIR/SHAKEN Certificate Authority services or contact us using the following form:
This information will only be used to respond to your inquiry. TransNexus will not share your data with any third parties. We will retain your information for as long as needed to retain a record of your inquiry. For more information about how we use personal data, please see our privacy statement.