TransNexus expands STIR/SHAKEN offer
Prevents caller ID spoofing, a robocall tactic
ATLANTA, Georgia, May 13, 2019 — TransNexus today announced that they have expanded their STIR/SHAKEN offer to enable more telephone service providers to implement STIR/SHAKEN for free. The offer includes the following:
Free implementation of STIR/SHAKEN software
Free STIR/SHAKEN processing for:

Up to one million calls on ClearIP, or
Unlimited calls on NexOSS

This offer remains in effect until the Policy Administrator (PA) and Certificate Administrators (CAs) are online and issuing SHAKEN certificates.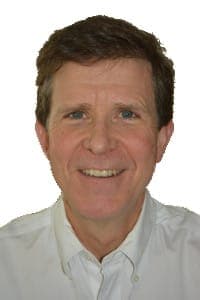 "Our SHAKEN offer has been a success," said Jim Dalton, CEO of TransNexus. "We're expanding it to enable more service providers help their subscribers with robocall relief today and be fully prepared on day one for the arrival of the PA and CAs."
Trust and governance model
TransNexus is currently acting as the SHAKEN CA for their customers, using the same certificate signing and verifying methods described in the ATIS-1000080 specification.
When SHAKEN CAs begin official operations, TransNexus customers will use the TransNexus software to transition immediately from the TransNexus trust network to the public SHAKEN trust network anchored by the PA.
"We designed our STIR/SHAKEN software to use the trust and governance model described in the specifications," said Dalton. "This will enable our customers to switch over to the PA and CAs quickly and easily when the time comes."
Offer eligibility
The TransNexus SHAKEN special offer is for qualified telecom service providers and large enterprises that run their own telephone networks. The offer is not available to individuals.
For U.S.-based service providers, the offer remains in effect until the STI-PA and STI-CAs are online. For Canadian-based service providers, the offer remains in effective until the Canadian PA and CAs are online.
STIR/SHAKEN background
STIR/SHAKEN enables originating service providers to authenticate caller ID information and sign outbound calls.
Terminating service providers verify the signature and use the authentication information to tell the called party whether the caller ID either passed or failed verification.
While STIR/SHAKEN does not prevent robocalls, it gives people more information to help them avoid scam robocalls.
By combining STIR/SHAKEN caller ID verification with caller ID reputation services, carriers can give subscribers the information they need to trust caller ID and use their telephone service with confidence.
TransNexus STIR/SHAKEN solutions
TransNexus has developed STIR/SHAKEN software solutions available within their ClearIP and NexOSS software products. These solutions are deployed at telecom service providers in production.
This information will only be used to respond to your inquiry. TransNexus will not share your data with any third parties. We will retain your information for as long as needed to retain a record of your inquiry. For more information about how we use personal data, please see our privacy statement.