TransNexus special offer at 2019 INCOMPAS Show
TransNexus announces special offer for INCOMPAS attendees: Free STIR/SHAKEN services for three months
Enables voice service providers to give their customers caller ID authentication today
LOUISVILLE, Kentucky, November 4, 2019 — Today at the 2019 INCOMPAS show, the internet and competitive networks association's annual conference, TransNexus announced a special offer for INCOMPAS show attendees: Free STIR/SHAKEN services for three months. This software enables voice service providers to authenticate and verify caller ID to help give their customers relief from unwanted robocalls.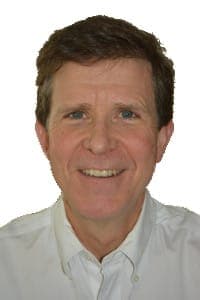 "Our STIR/SHAKEN software is being used by more than two dozen telephone service providers in their production networks today," said Jim Dalton, CEO of TransNexus. "We're making it as easy as possible for every service provider to offer the benefits of STIR/SHAKEN to their customers."
Unwanted robocalls pose a serious threat to telephone companies and their customers. These calls aggravate subscribers and discourage them from answering calls.
Robocalls typically have spoofed caller ID. STIR/SHAKEN enables telephone companies to authenticate and verify caller ID to help subscribers avoid unwanted robocalls. Subscribers will want this benefit with their telephone service and will seek providers who can offer it.
TransNexus STIR/SHAKEN software solutions are being used in production networks today. With this special offer, TransNexus is enabling INCOMPAS attendees to join in providing the benefits of STIR/SHAKEN to their customers.
About TransNexus
TransNexus is a leader in developing innovative software to manage and protect telecommunications networks. The company has over 20 years' experience in providing telecom software for least-cost routing, billing support and prevention of telecom fraud, robocalls and TDoS attacks.
About INCOMPAS
INCOMPAS, the internet and competitive networks association, is the leading trade association advocating for competition policy across all networks. INCOMPAS represents internet, streaming, communications and technology companies large and small, advocating for laws and policies that promote competition, innovation and economic development. The association also hosts annual events, including The INCOMPAS Show and The INCOMPAS Policy Summit. Learn more at www.incompas.org or follow us on Twitter @INCOMPAS.
Contact us today for more information about STIR/SHAKEN.
This information will only be used to respond to your inquiry. TransNexus will not share your data with any third parties. We will retain your information for as long as needed to retain a record of your inquiry. For more information about how we use personal data, please see our privacy statement.