ClearIP now supports Rich Call Data in STIR/SHAKEN
Relays information about calling party for display on supported handsets
ATLANTA, Georgia, August 15, 2019 — TransNexus today announced support for Rich Call Data in its ClearIP STIR/SHAKEN software. This enhancement enables calling parties to include rich data that can be presented to called parties. The additional information, along with STIR/SHAKEN verification results, helps people decide whether to answer the call.
Illustrative examples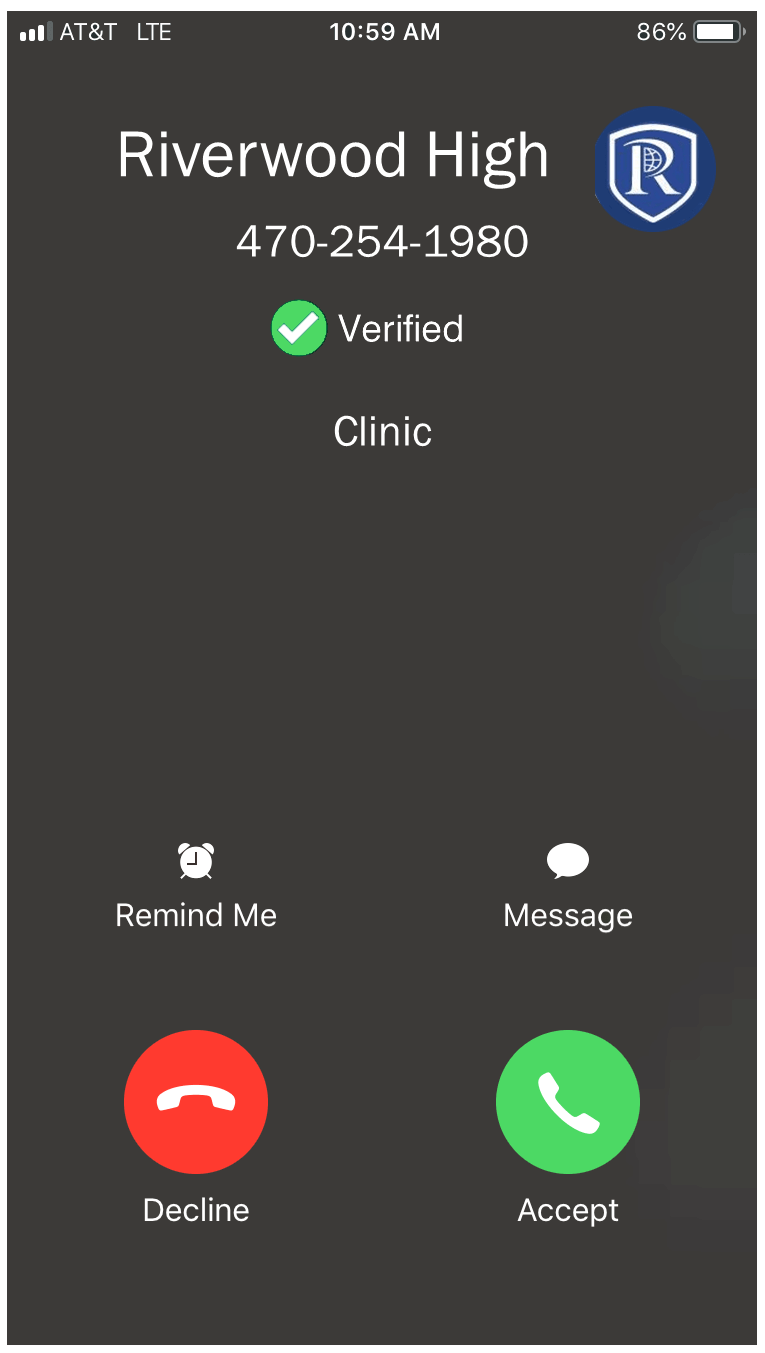 Here's a prototype display to illustrate the capabilities that Rich Caller Data can provide (note that this is a mock-up—the handset software is not currently available).
For comparison, below are four illustrative examples of a smartphone call answer screen showing the information provided by the standard display, CNAM, STIR/SHAKEN, and STIR/SHAKEN with CNAM (note: we used The Home Depot for illustrative purposes—we are not affiliated with The Home Depot.)
The Rich Call Data example is the most informative example, and therefore the most likely to encourage the called party to answer the call. For this reason, many enterprises are keen to take advantage of Rich Call Data.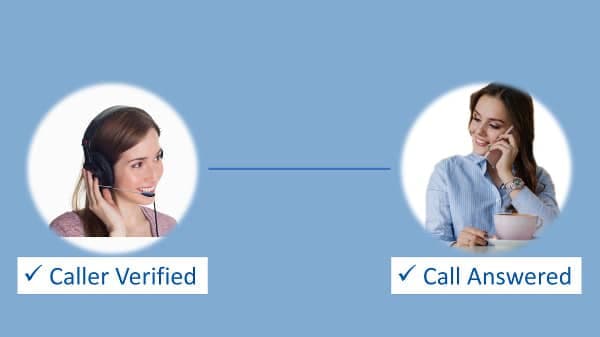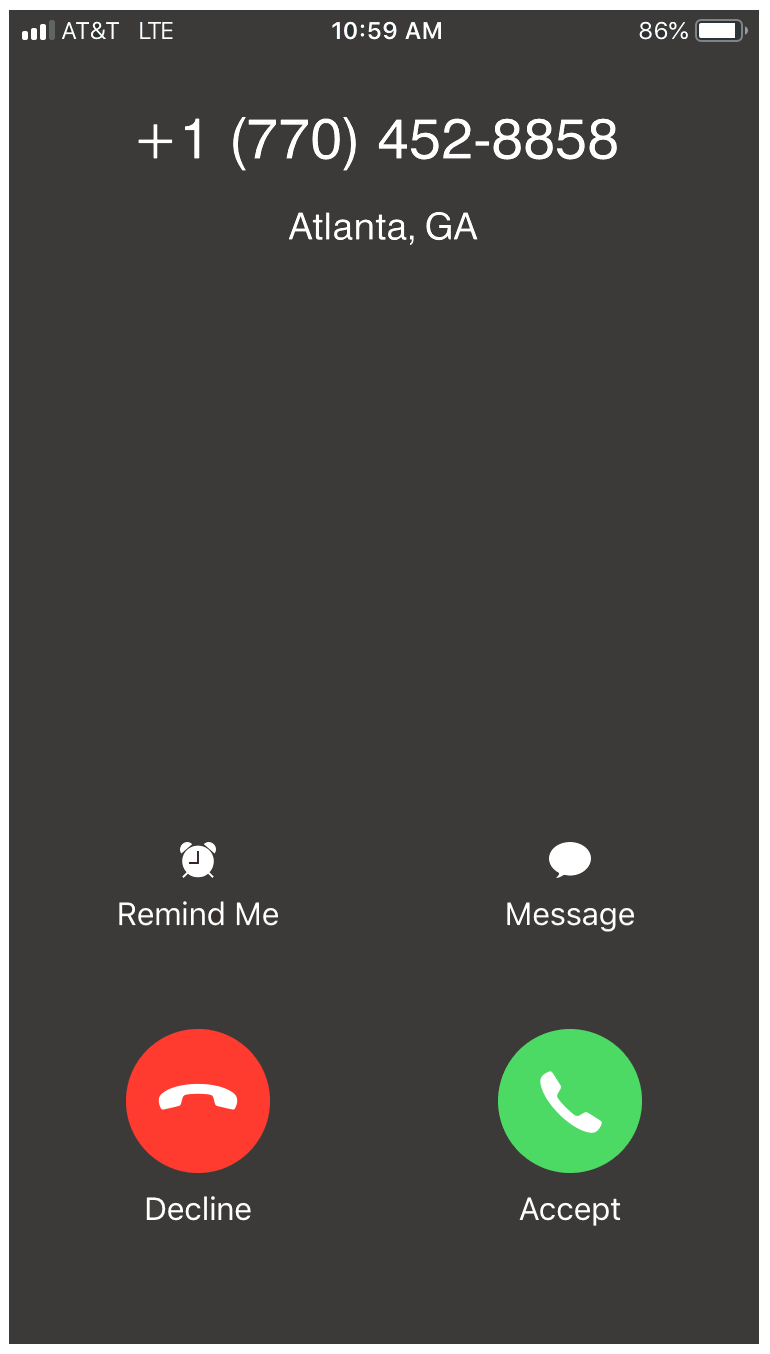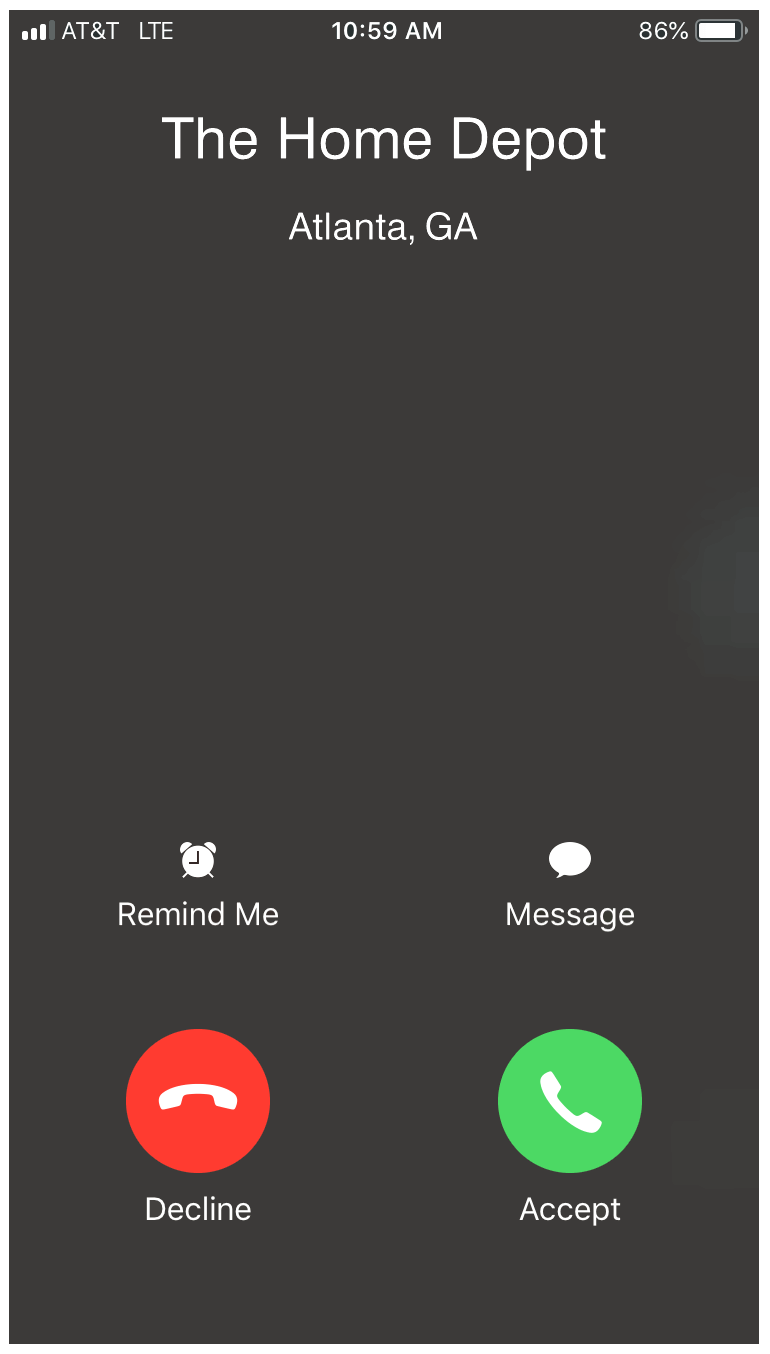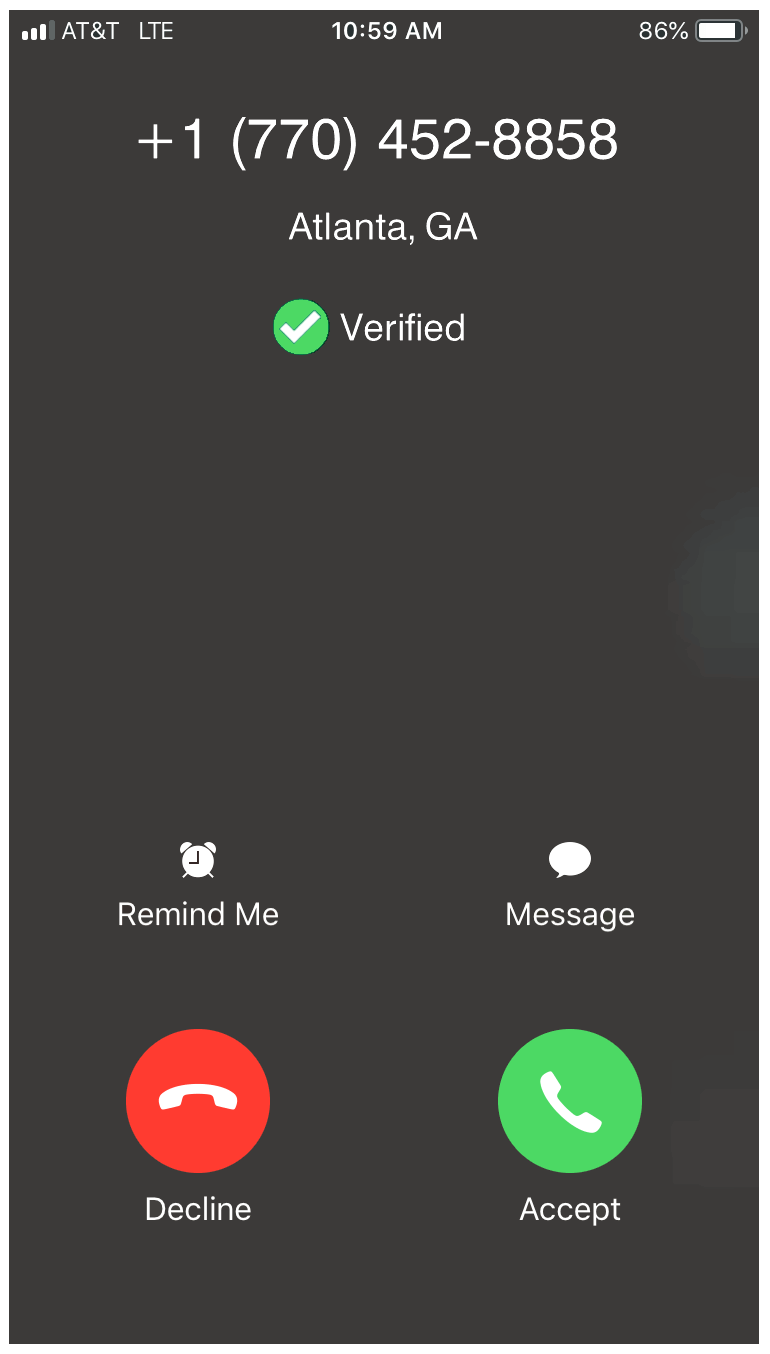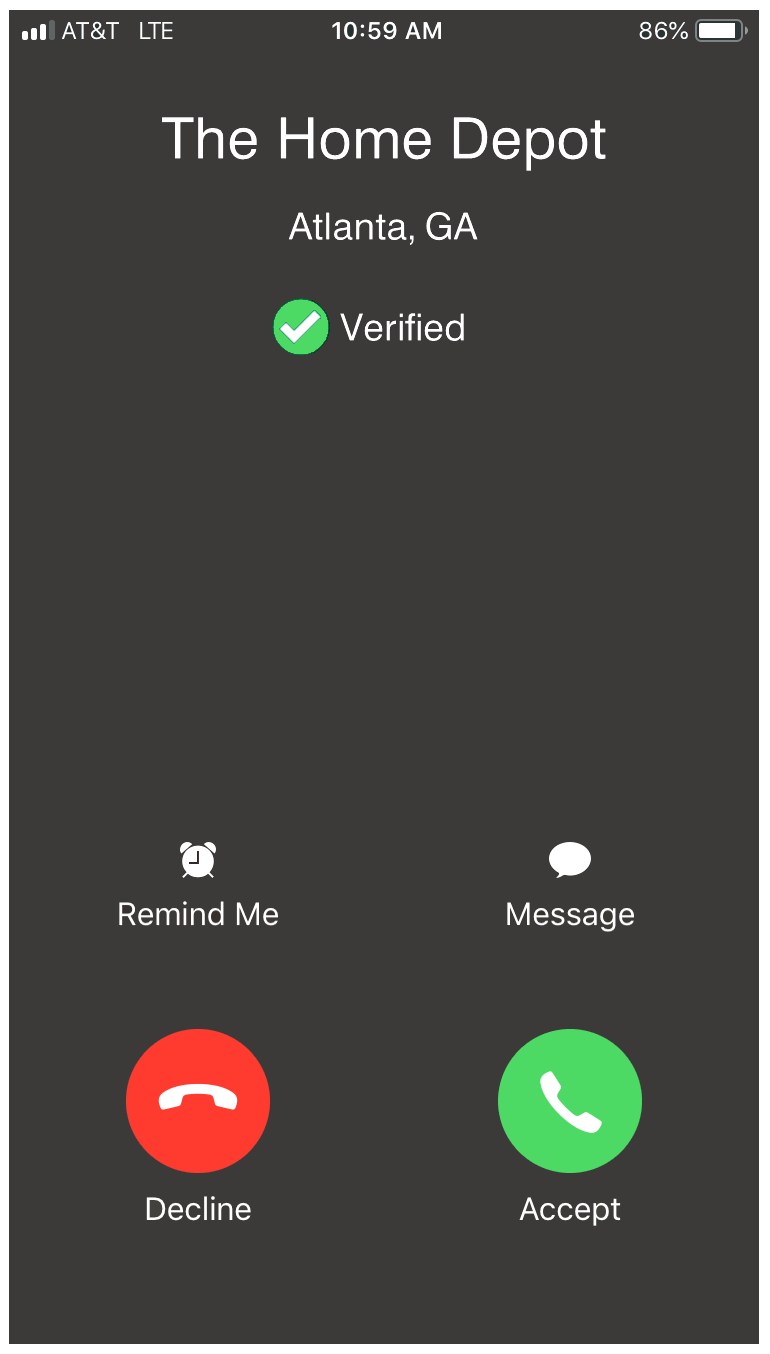 | Display Type | Information comparison |
| --- | --- |
| Standard | Shows phone number and location |
| CNAM | Shows caller name. With mobile phones, this usually requires a premium service, e.g., AT&T Call Protect Plus |
| STIR/SHAKEN | Indicates when caller ID is verified |
| CNAM and STIR/SHAKEN | Shows caller name and indicates when caller ID is verified |
| Rich Call Data | Can show extensive caller info, e.g., name, logo, etc., and indicates when caller ID is verified |
Rich Call Data and STIR/SHAKEN
STIR/SHAKEN is a process where the originating service provider creates a PASSporT Identity token to authenticate and digitally sign caller ID information for an outbound call. The terminating service provider then verifies the caller ID information and signature so they can present verification status to the called party. This gives subscribers confidence in caller ID and encourages them to answer more verified calls.
Rich Call Data is an extension of this framework to enable the calling party to provide additional information about themselves to encourage the called party to answer their call. This information includes a display name and other optional information:
URL of an image file, which might present company icon and/or a photo of the caller
Web page, which might present information about the company
Either a jCard or the URL of a jCard posted on a website. This is a JSON object that can optionally provide many fields of information about the caller, such as:

Name
Address
Email
Additional telephone numbers
Birthday
Although the standards accommodate many fields of information, it is expected that calling parties, especially enterprises, will only use a few fields of information. The idea is to provide enough information to encourage the called party to answer the call.
Because rich call data is included in the PASSporT Identity token, it is part of the content used to digitally sign the token.
Rich Call Data is presented to the called party using software on their handset provided by the manufacturer or as an application that integrates with the handset's telephone calling interface.
TransNexus STIR/SHAKEN solutions
We have STIR/SHAKEN software solutions available within our ClearIP and NexOSS software products. These solutions are deployed at telecom service providers in production. Subscribers are seeing verified caller IDs today.
Contact us today to learn how we can help you with your SHAKEN/STIR deployment!
This information will only be used to respond to your inquiry. TransNexus will not share your data with any third parties. We will retain your information for as long as needed to retain a record of your inquiry. For more information about how we use personal data, please see our privacy statement.