TransNexus successfully completes ATIS Robocall Testbed
ATLANTA — Nov. 17, 2017 — TransNexus, Inc. announced today it has completed testing with the ATIS Robocalling Testbed that proves the effectiveness of caller authentication standards.
Interoperability testing of implementations to the new standards that authenticate and verify calling party information is a key mitigation step in the industry mission to stop unwanted calls and caller scams. The virtualized testing facility, exclusively hosted by the Neustar Trust Lab, was put in place to validate industry standards supported by the Industry Robocall Strike Force called into action by the Federal Communications Commission (FCC).
Unwanted robocalling and caller fraud impact consumers every day with the annoyance of answering unwanted calls and risk of losing money to the growing number of caller scams. Caller authentication standards developed by the Internet Engineering Task Force (IETF), together with the SHAKEN (Signature-based Handling of Asserted information using toKENs) framework developed by the joint ATIS/SIP Forum IP-NNI Task Force, provide the ability to authenticate, digitally sign and verify calling party numbers. These capabilities allow network operators to verify the calling party information, increasing the effectiveness of applications that stop suspicious calls before they reach subscribers and allowing network operators to deliver accurate calling party notifications to help consumers decide whether to answer a call. The virtualized interoperability testing facility setup by the Neustar Trust Lab gives participants a way to test their implementations against industry standards and the SHAKEN framework.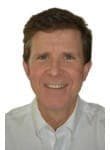 "Digital signing and verification of calling numbers will be important features for our customers. They plan on early adoption of the SHAKEN technology as a way to differentiate themselves from less innovative and slower moving competitors," said TransNexus founder Jim Dalton. "Interop testing with the ATIS Robocalling Testbed, hosted by the Neustar Trust Lab, is a great service to promote the security features and practices needed to restore trust in the public telephone network."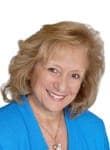 "We are pleased to have Robocalling Testbed participants, such as TransNexus, on board to validate implementations of ATIS' SHAKEN specification," said ATIS President and CEO Susan Miller. "The Testbed is playing an important role in industry efforts to put a stop to unwanted calls and prevent caller ID fraud for consumers."

"Working with TransNexus and other ATIS Robocall Testbed participants highlights the growing importance of setting caller authentication standards and industry best practices to combat unwanted robocalling and caller fraud," said Hank Skorny, Senior Vice President, Neustar and member of the ATIS Board of Directors. "Adhering to an industry accepted framework and reaping the benefits of valuable knowledge exchange between participants will undoubtedly ensure the mitigation of caller ID scams and robocalls."
To learn more about the ATIS Robocalling Testbed and how to participate, visit ATIS Robcalling Testbed.
TransNexus solutions
We offer STIR/SHAKEN solutions in our ClearIP and NexOSS software platforms. Contact us today to learn more.
This information will only be used to respond to your inquiry. TransNexus will not share your data with any third parties. We will retain your information for as long as needed to retain a record of your inquiry. For more information about how we use personal data, please see our privacy statement.