Atlantech chooses SIP Analytics
The challenge
Atlantech prides itself on delivering an exceptional customer experience. However, with fraud continuing to increase, Atlantech needed to partner with a solutions provider that could stop fraudulent calls in their network and pass the fraud protection and savings on to their customers.
Result
Atlantech Online partners with TransNexus, using SIP Analytics in order to combat fraud and deliver exceptional customer service.
Customer experience
"Fraud on the phone system, fraud in the public switch telephone network, it's like a war. There are constant attacks going on on customers and business. By using TransNexus' SIP Analytics, we're able to mitigate that risk to our customers."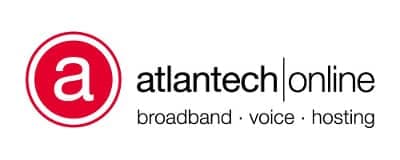 What is one of the scariest sounds in the business world? How about when you pick up your phone on a busy Monday morning and there is no dial tone!
It was late Saturday afternoon on a Father's Day weekend. One of the largest law firms in Montgomery County, MD was moving to a new building over the weekend. The manager responsible for coordinating the office move was nervous. His blood pressure was rising. The move had gone as planned. Furniture, files and computers were all in place for an early working start on Monday morning for dozens of attorneys and staff. However, he had one problem, the telephones did not work.
The manager had planned this move for months with the telephone company. They assured him not to worry, it would be business as usual on Monday morning. Late on that Saturday afternoon, the telephone company technicians were leaving. They could not figure out why the phones did not work and did not seem to care. If law firm clients could not call their attorneys on Monday morning, the manager could lose his job. The looming fiasco caused a sick feeling in his stomach. Desperate for a solution, the manager called Tom Collins, Director of Enterprise Sales & Marketing for Atlantech Online, on Saturday evening.
Tom works for Ed Fineran, who founded Atlantech in 1995 in Silver Spring, Maryland. Fineran started Atlantech Online as an Internet Service Provider. Since then, the business has grown and now provides fiber, phone, and data center services to business and government in the Washington DC and mid-Atlantic region. Atlantech provides secure, highly dependable and scalable communications solutions to businesses that demand high-performance services.
Collins was at his home on Saturday night when the phone rang. He did not recognize the caller ID, but answered anyway. It was the law firm manager. He described his situation trying to sound calm. Collins asked a few questions and then assured the manager that he could help and not to worry. He reached out to Ed. Trained as a software engineer, Fineran is a manager who knows every detail of the technology behind his business. As a successful entrepreneur, his first love is satisfying customers and winning business from his competitors. Ed started activating resources within the company and the stage was set for service delivery when business opened on Monday.
At 9:00 am on Monday morning, Ed and Tom showed up at the law firm. In their hands were the Integrated Access Device (IAD) needed to connect the law firm's telephone system to the Atlantech Online network. Thirty minutes later the job was done and the guys headed back to their office, to tend to their business. They had just won a major new client from one of their biggest competitors. For Atlantech, it was business as usual.
Atlantech excels in providing phone service to large enterprises with complex requirements. The company recently won the business of Montgomery College by beating out a large, well known competitor. Atlantech will manage the conversion of 4,000+ telephones to its service and the number could grow. The community college contract has a rider that other local government and affiliated agencies can purchase from.
Atlantech's successful business strategy is based on telecom infrastructure that provides competitive advantages from flexibility, feature richness and the ability to scale up as the business grows without an over-investment upfront.
Fineran explains that he chose the BroadWorks platform from BroadSoft for his telephone service platform because it leads the industry with the flexible features his customers expect. To create a competitive selling advantage, Atlantech has integrated other applications with its BroadSoft platform to differentiate its service.
For example, in 2012 Atlantech integrated the TransNexus NexOSS solution for dynamic least cost and quality of service routing to ensure its customers benefited from the best long-distance service at the lowest cost. Since 2016, Atlantech's customers have benefited from TransNexus's SIP Analytics fraud control, which blocks fraudulent calls and annoying robocalls.
"TransNexus's fraud control has become increasingly important to us", states Fineran. "Hackers are increasing attacks on enterprise telephone systems as an easy way to generate thousands of dollars from toll fraud. With SIP Analytics, we can detect and stop fraudulent calls in real time, preventing big losses for our customers."
SIP Analytics, optimized for BroadWorks, automatically learns the calling patterns of customer accounts, departments within customer accounts and individual telephones. When actual usage deviates from historical patterns, the TransNexus software will block calls from the hacked telephone. Only fraudulent calls are blocked, and the user experiences no disruption in their Atlantech service. "Innovative vendor partners, like TransNexus, are important for Atlantech. They enable us to provide new services that our competitors cannot match," says Fineran.
By leveraging Atlantech's fiber and BroadSoft infrastructure, integrating applications such as TransNexus and continuing to focus on superior service, the future for Atlantech is bright. Ed plans to further grow his business throughout the Washington-Baltimore metropolitan region by providing a highly-reliable suite of services built on carrier-grade infrastructure and further nurture the strong customer service focused attitude with Atlantech's staff.
About Atlantech Online
Atlantech Online, Inc. is a business-to-business Telephone and Internet Service Provider headquartered in Silver Spring, MD. The company provides high speed Internet connectivity services, MPLS and other data networking services, telephone service (SIP trunking, Hosted PBX, UCaaS, PRI, Analog and Shoretel), and hosting in its wholly owned and operated data centers, specializing in server colocation. Atlantech's multi-terabit per second fiber backbone has the scale to support a wide variety of telecommunications solutions as its customers' networks evolve. Additional information about Atlantech can be found at www.atlantech.net or by calling 800-256-1612.