STIR/SHAKEN statistics from February 2023
The latest STIR/SHAKEN and robocall statistics are in. This article reviews the trends.
We've been publishing monthly STIR/SHAKEN statistics since April 2021. These numbers are gathered from over 100 voice service providers using our STIR/SHAKEN and robocall prevention solutions. The data describe calls they received from 533 other voice service providers that originated calls, including some robocalls, signed with STIR/SHAKEN.
Many Robocalls are signed with B or C attestation
Calls Signed with B or C Were Over 3.5 Times More Likely to be Robocalls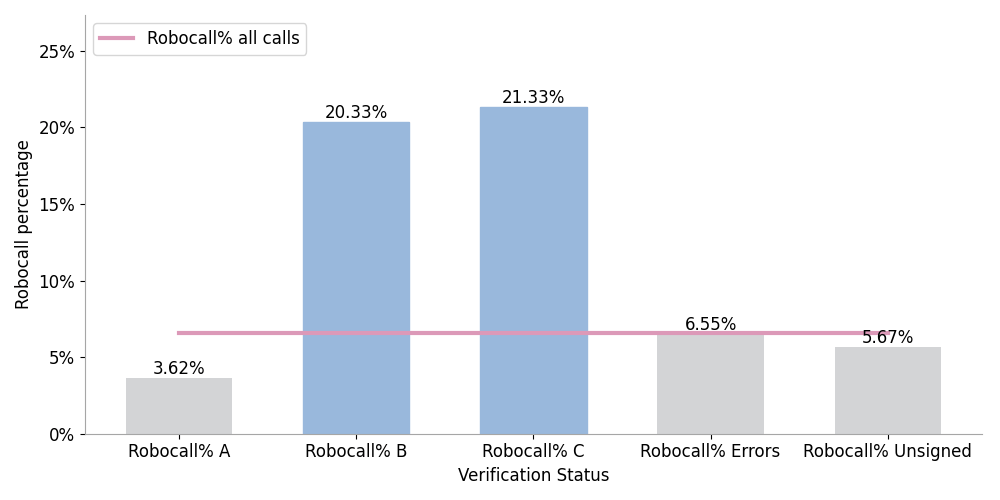 Figure 1 compares the percentage of robocalls by attestation level, for unsigned calls, and for all calls in February 2023. Notice that calls signed with B- or C-level attestation include a high percentage of robocalls. Such calls are more than 3.5 times more likely to be robocalls than unsigned calls.
Robocalls Signed with B or C Attestation Persist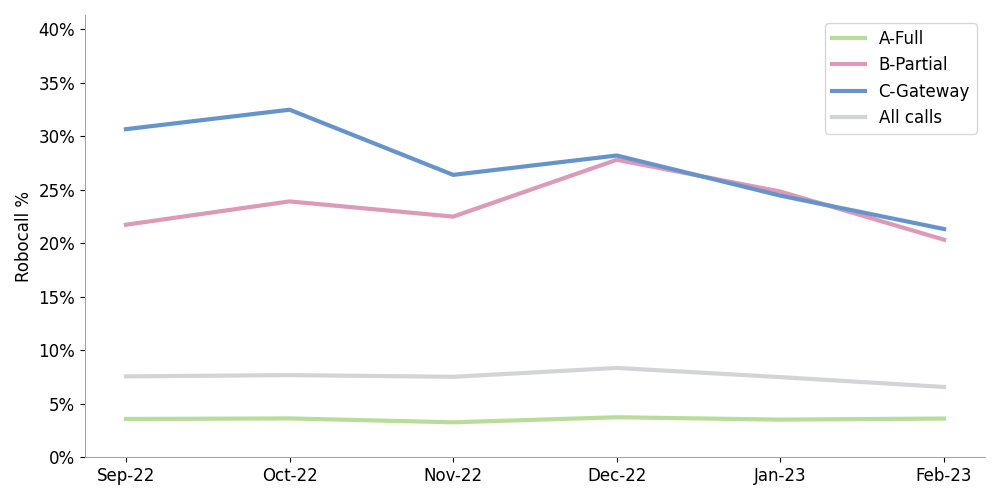 Figure 2 shows this trend over the past six months. Notice that the red and blue lines (B and C calls) are consistently much higher than the gray line (all calls).
SHAKEN participation continues to level off
We measure STIR/SHAKEN participation changes in three ways:
The number of Originating Service Providers (OSPs) signing calls received by our customers
The number of service providers authorized to do SHAKEN by the STI Policy Administrator (STI-PA)
The number of new certification filings in the Robocall Mitigation Database
SHAKEN Signing Is Leveling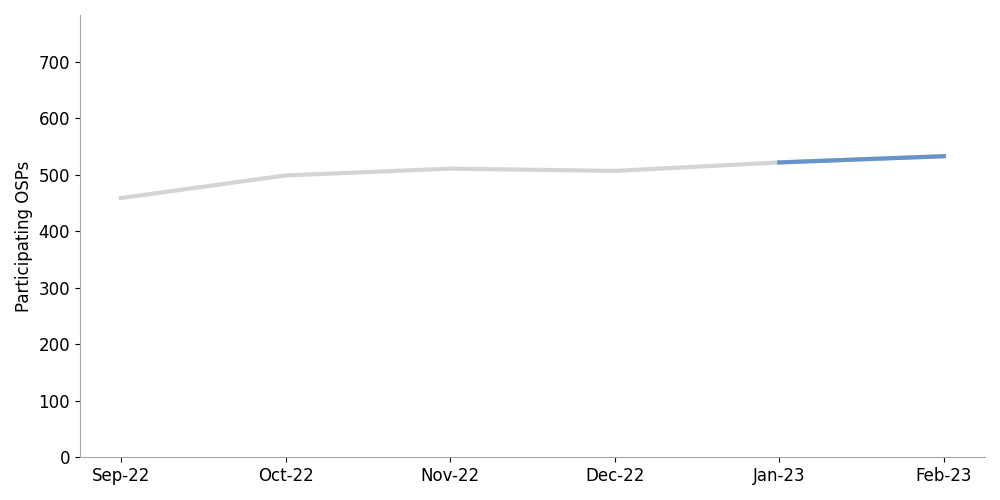 Figure 3 shows the number of Originating Service Providers (OSPs) signing calls. There's been an ever-so-slight upward trend over the past six months.
SHAKEN Authorized Providers Slowly Increasing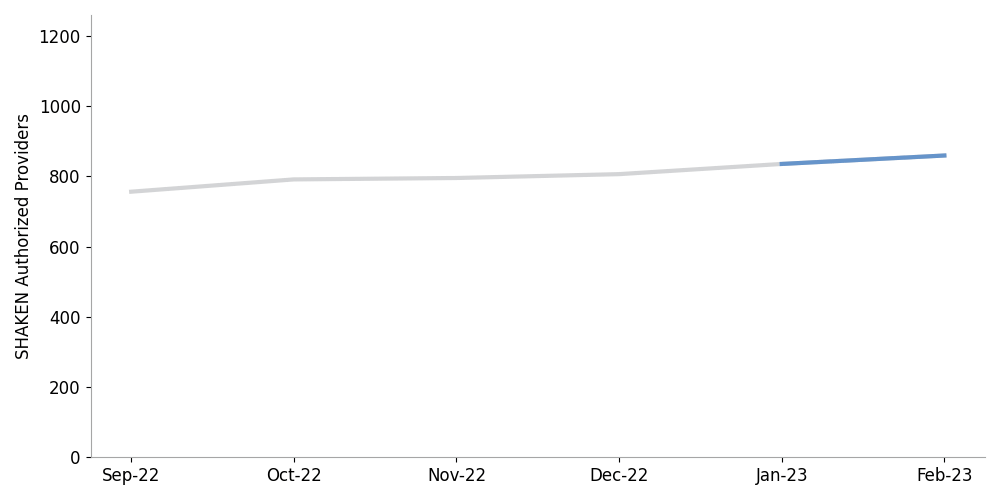 Figure 4 shows the number of SHAKEN authorized providers. As with OSP signers, this number has a very slight upward trend.
New Robocall Mitigation Database Filings Trickle In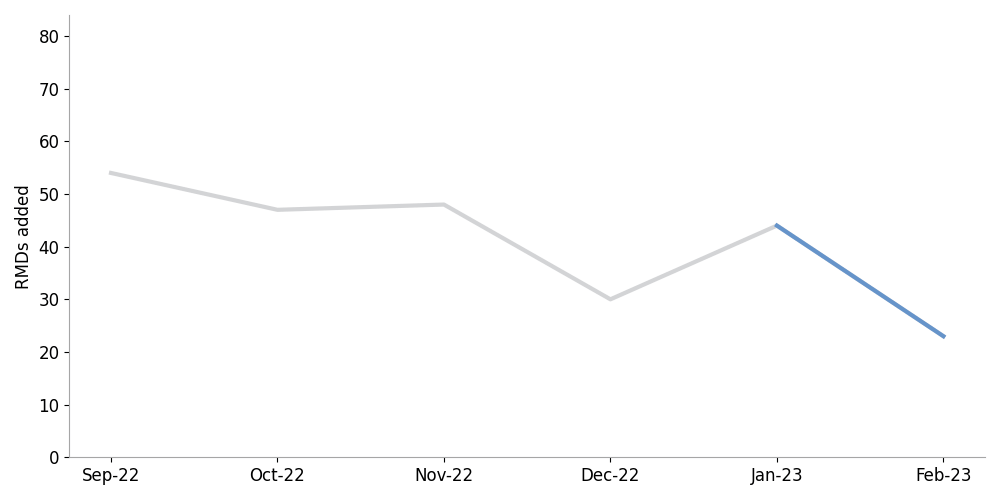 Figure 5 shows that new certification filings in the Robocall Mitigation Database are trickling in.
These three measures show that STIR/SHAKEN participation is almost flat, with a slight upward trend.
Most calls reach their destination unsigned
Most Calls Arrive Unsigned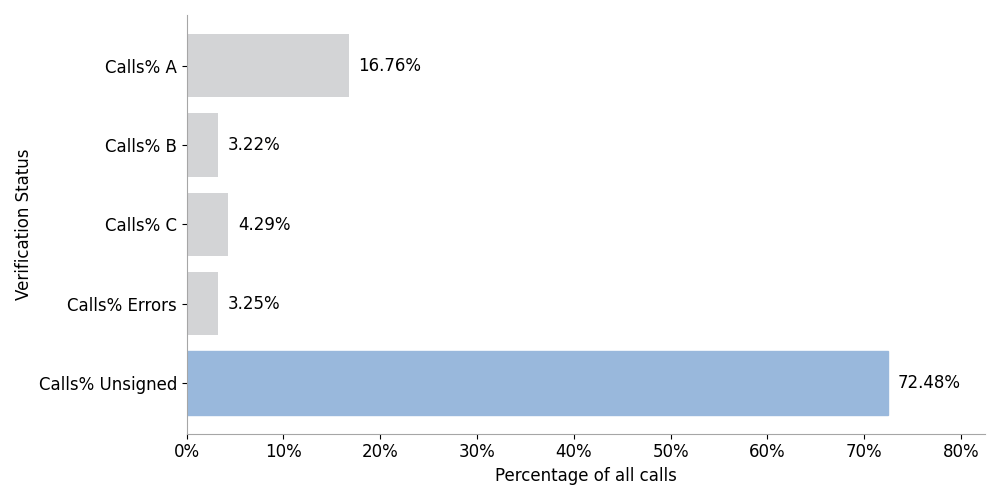 Figure 6 shows that the vast majority of calls arrive for termination unsigned.
Signed Calls at Termination Stuck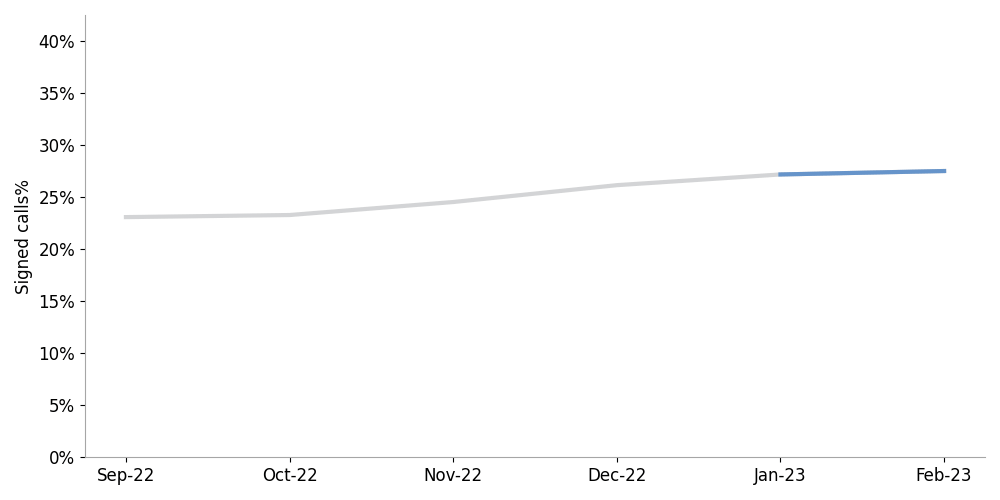 Figure 7 shows the percentage of signed calls at termination for the past six months. This figure has been hovering around 25%, with a slight upward trend.
Few Calls Receive a Full Attestation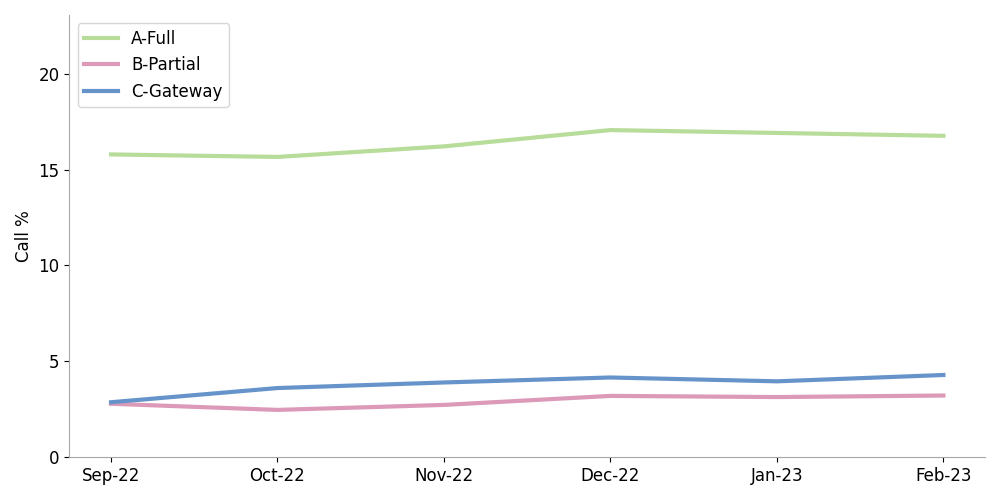 Figure 8 shows that the percentage of calls signed with full attestation has been hovering around 16% over the past six months.
STIR/SHAKEN is most useful when calls arrive for termination with a full A-level attestation. Unfortunately, few calls arrive signed, and fewer still with A-level attestation. This undermines the potential benefits of STIR/SHAKEN.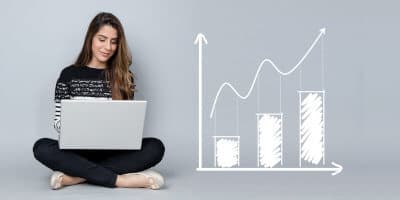 Recap
The purpose of the TRACED Act was to prevent illegal spoofing. Call authentication would make call analytics more effective in preventing illegal robocalls. Unfortunately, this plan is being undermined by two flaws:
Non-IP switches used by intermediate providers strip STIR/SHAKEN information from signed calls. That's why the percentage of signed calls at termination has remained stuck around 25% despite a steady increase in SHAKEN participation.

The FCC has opened an inquiry into non-IP call authentication, which hopefully will begin the process to phase out the non-IP SHAKEN implementation exemption and close this gap.

Downstream intermediate providers are signing calls with B- or C-level attestations using their own SHAKEN certificate. Such attestations don't help prevent illegal spoofing or robocalls.

The FCC has published a Further Notice of Proposed Rulemaking to continue a discussion of third-party signing. Hopefully, the Commission will establish rules that foster call authentication by originating service providers who can properly provide A-level attestations.
TransNexus solutions
TransNexus is a leader in developing innovative software to manage and protect telecommunications networks. The company has over 20 years' experience in providing telecom software solutions including toll fraud prevention, robocall mitigation and prevention, TDoS prevention, analytics, routing, billing support, STIR/SHAKEN and SHAKEN certificate services.
Contact us today to learn more.
This information will only be used to respond to your inquiry. TransNexus will not share your data with any third parties. We will retain your information for as long as needed to retain a record of your inquiry. For more information about how we use personal data, please see our privacy statement.