Robocalls down in February
Robocalls were down in February 2023. This article reviews the recurring trends and a potential inflection point.
Robocalls Fluctuate along an Upward Trend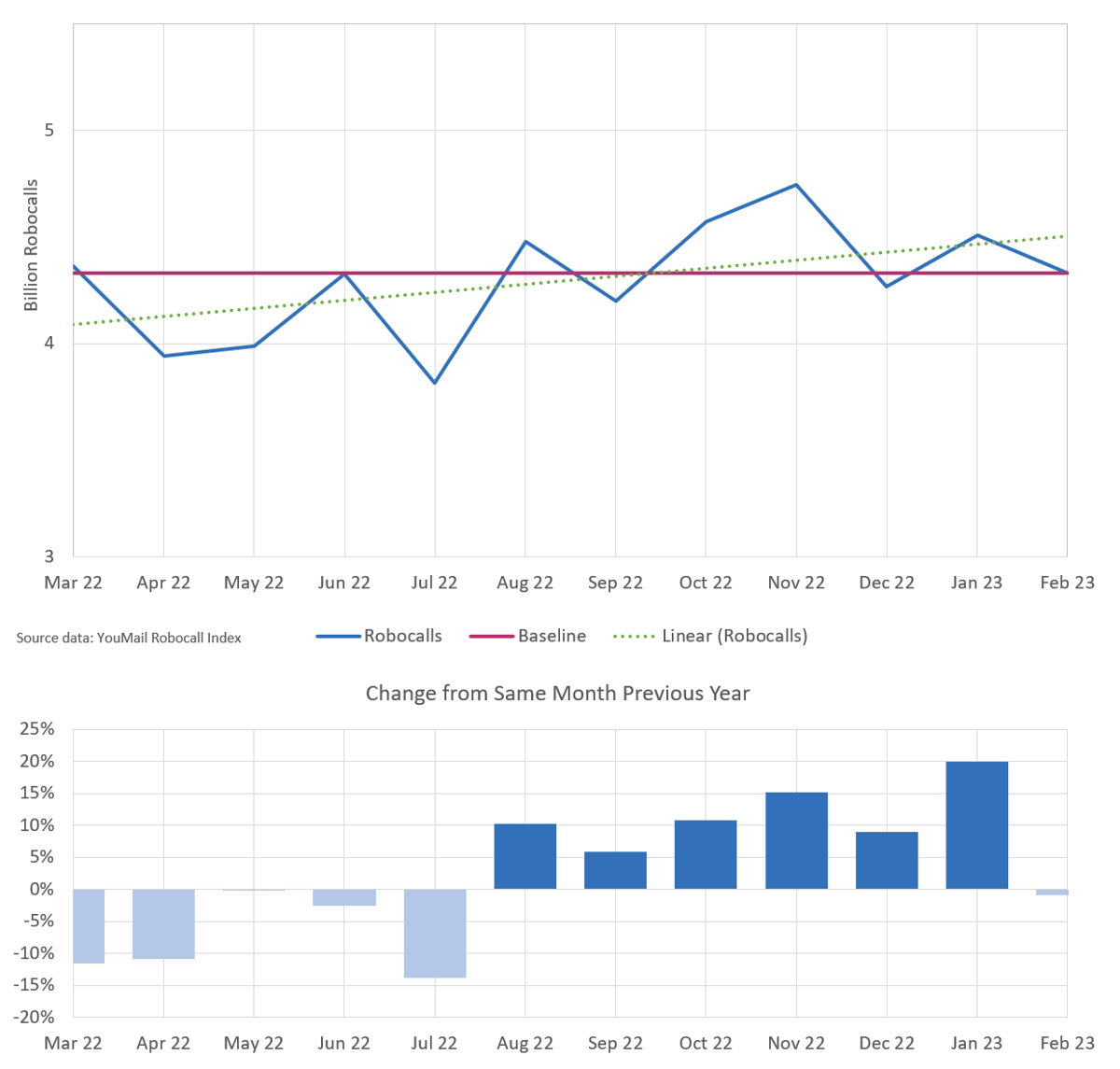 The top part of Figure 1 shows the monthly trend of robocalls in the U.S. The red line shows 4.4 billion robocalls in February as a baseline for comparison with the previous 12 months. The green dotted line shows the upward trend in robocalls over this period.
Robocalls were down 4% in February from the previous month. This is certainly good news. However, we've seen monthly robocalls fluctuating up and down from one month to another over the past year, and February is a shorter month.
The bar chart in the lower part of Figure 1 compares robocalls in each month with the same month in the previous year. From August 2022 through January 2023, monthly robocalls have been higher than in the same month in the previous year.
And here's a potential inflection point: In February, this pattern of higher robocalls versus the same month in the previous year was finally broken—barely. Robocalls in February 2023 were down 1% from February 2022. We'll take it. Hopefully, this trend will continue.
By the way, we should note that not all robocalls are illegal. Therefore, we don't expect monthly robocalls to disappear. However, these figures do include illegal robocalls, so it's helpful to watch these trends to get a sense of progress being made in preventing illegal robocalls.