Platform provider in trouble for customers' robocalls
Here's another case where a platform provider is being held accountable for alleged illegal robocalls made by its customer. The Department of Justice is targeting both the robocaller and the provider. Here's what's happening.
The U.S. Department of Justice filed a complaint in federal court against a group of defendants that includes a platform provider, voice service provider, marketing companies and a debt relief services company for allegedly illegal robocalls.
This robocall enforcement action was initiated by the FTC, which referred the complaint to the DOJ. Details of the alleged illegal calls were provided by the Industry Traceback Group.
This case is notable in that it targets the phone platform provider, Stratics Networks, in addition to the robocaller. Stratics provides a calling platform that enables its customers to upload prerecorded messages, recipient phone numbers and caller IDs to transmit calls, including ringless voicemail.
Knew or consciously avoided knowing...
The FTC and DOJ included Stratics as a defendant in this suit because they allege that Stratics knew or consciously avoided knowing it was assisting and facilitating its customers' Telephone Sales Rule (TSR) violations. The complaint notes that it is a violation of the TSR for any person to provide substantial assistance or support to any seller or telemarketer if that person knows or consciously avoids knowing that the seller or telemarketer is violating the TSR.
There's a long list of marketing companies, lead generation companies, and a debt relief service company that used Stratics' platform to make calls that appear to have violated several aspects of the TSR.
Casting a wider net
This reminded us of another recent news item involving MV Reality, PhoneBurner, and Twilio. In that case, PhoneBurner provided the calling platform that MV Realty used to place robocalls, including messages left in voicemail.
In both cases, the platform providers, PhoneBurner and Stratics, have terms of service that require its customers to use the service in compliance with applicable laws, including the TSR and TCPA. Despite this requirement, their customers placed calls that appear to be illegal, and the platform providers are being held accountable for that.
It's a new legal landscape out there. Law enforcement agencies are casting a wider net to capture entities involved in the delivery of illegal robocalls.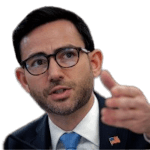 "This case targets the ecosystem of companies who perpetrate illegal telemarketing to cheat American consumers who are struggling financially," said Samuel Levine, Director of the FTC's Bureau of Consumer Protection. "The FTC will continue to take aggressive action to protect consumers from the scourge of illegal robocalls."
Voice service providers, take note: Law enforcement is holding the industry to a higher standard of accountability.