Legislation introduced to strengthen FCC enforcement
Legislation has been introduced in Congress to give the FCC stronger enforcement powers. Let's have a look.
The FCC Legal Enforcement Act would give the Commission authority to commence court proceedings to recover penalties and fines against violators of Section 227 of the TCPA (Telephone Consumer Protection Act of 1991).
Currently, the FCC has the authority to investigate TCPA violations and issue penalties and fines. However, it does not have the authority to take violators to court to collect the fines. Instead, the Commission must refer such cases to the Department of Justice (DOJ).
According to the legislation sponsors, the DOJ may take up to five years to decide whether to pursue a case. By that time, violators may have hidden assets or disappeared altogether.
Under the proposed legislation, the FCC would first refer TCPA violations to the DOJ, as it does now. If the DOJ has not pursued the case after 120 days, however, then the Commission can commence legal action on its own.
The FCC Legal Enforcement Act was announced by Senator Ben Ray Luján and Representative Doris Matsui on June 22, 2023.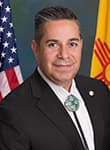 "In 1991, Congress passed much-needed legislation to protect Americans through the Telephone Consumer Protection Act, but this legislation failed to provide the FCC with the legal authority to enforce violations of the law," said Senator Luján. "That's why I'm introducing the FCC Legal Enforcement Act to empower the Commission to hold telecom companies accountable for their disruption in American's lives using robocalls."
---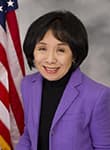 "The FCC is working hard to crack down on criminal robocallers, but we need to give regulators the authority to truly take these efforts to the finish line," said Congresswoman Matsui. "The FCC Legal Enforcement Act would provide the FCC the legal footing to address these growing threats and protect American consumers from these fraudulent practices."