DO NOT CALL Act introduced in House of Representatives
Legislation has been introduced in the U.S. House of Representatives to create stricter penalties for illegal robocalls, including time in prison. Let's have a look.
The DO NOT CALL Act of 2023 (Deter Obnoxious, Nefarious, and Outrageous Telephone Calls Act of 2023) was originally introduced in the previous term and is now reintroduced. If passed, the law would increase penalties for violations of the TCPA (Telephone Consumer Protection Act of 1991) as follows:
Violators shall be imprisoned for not more than 1 year.
Any person who willfully and knowingly violates this section shall be imprisoned for not more than 3 years, fined, or both, if:

The person has previously been convicted
The offense involved:

More than 100,000 calls in a 24-hour period, or
1 million calls in a 30-day period or
10 million calls in a 1-year period
Loss to 1 or more persons aggregating $5,000 or more during any 1-year period.

Penalties for inaccurate caller ID information (spoofing) shall be increased from $10,000 to $20,000.
H.R.800 was introduced by Rep. David Kristoff (TN-08) and cosponsored by Rep. Deborah Ross (NC-02).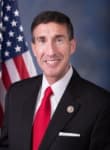 "Robocalls are a nuisance that take away from our everyday lives," said Congressman Kustoff. "I introduced the DO NOT Call Act with Congresswoman Ross to give our judicial system more authority to protect Americans from receiving these calls, and from being scammed and defrauded as a result."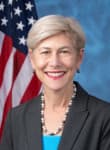 "Malicious actors and companies are targeting vulnerable Americans with aggressive, manipulative tactics to extract sensitive personal information and defraud and scam victims," said Congresswoman Ross. "There is an urgent need for Congressional action to protect consumers, deter predatory robocalls, and hold individuals and companies accountable."