A better call blocking notification method?
There are rapid developments underway in call blocking notification. What is it, and how does it work? Let's have a look.
Timeline
First, let's see how we got here.
December 2020. FCC says providers must use SIP 607/608 blocking notification starting January 1, 2022. fore it reached the called party.
May 2021. USTelecom petitions for reconsideration, says carriers can't be ready in time.
December 2021. FCC says providers can use SIP 603 temporarily while seeking additional comments on the way forward.
January/February 2022. First two rounds of comments pitted SIP 607/608 versus SIP 603 and an enhanced version of SIP 603.
A better SIP 603?
In the first round of comments on the call blocking notification FNPRM, USTelecom and TNS wrote that work was underway to enhance SIP 603 to provide additional information in the response. They advocated that such enhancements would satisfy the notification requirement and be easier to deploy than SIP 607/608.
In the reply comments that followed, AT&T Services dropped a bombshell: they notified the Commission that AT&T has already added information to the SIP 603 reason header to provide actionable information to the calling party. Furthermore, they said this does not cause issues with network equipment.
In an ex parte notification letter from March 9, USTelecom referred to this enhanced notification method as "SIP 603+."
It has a name.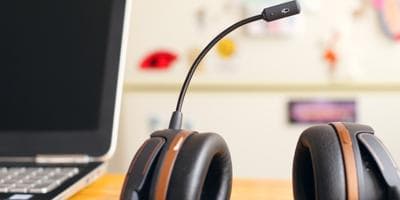 What is SIP 603+
Details are still being worked out, but here's what seems to be taking shape for SIP 603+:
It would use SIP reason header fields to indicate why the call was blocked and by whom.
Contact information about the call blocker would be included. This would enable redress by callers who believe that their calls were blocked in error.
There would be a consistent, standardized framework for this information. The aim is to require basic, essential information while allowing some flexibility.
We look forward to following this to see how it turns out.
TransNexus solutions
We offer STIR/SHAKEN and robocall mitigation solutions in our ClearIP and NexOSS software platforms. We can make your STIR/SHAKEN deployment a smooth process.
Contact us today to learn more.
This information will only be used to respond to your inquiry. TransNexus will not share your data with any third parties. We will retain your information for as long as needed to retain a record of your inquiry. For more information about how we use personal data, please see our privacy statement.