The walls are closing in on providers for robocalls
Service providers that originate or transit unlawful robocalls are under increasing pressure. And it's not just from the federal government—states are getting involved too. Let's have a look at recent events.
Federal enforcement
On March 22, 2022, the FCC sent three more cease and desist letters to service providers that transited robocalls. That makes 18 different service providers that have received such letters over the past 12 months.
The letters went to the following providers:
Airespring
Hello Hello Miami
thinQ
The cease-and-desist letters require these service providers to:
Investigate and mitigate the unlawful traffic identified in the letter.

Report back to the FCC and Traceback Consortium within 48 hours on steps taken.

Implement safeguards to prevent their network from being used for illegal calls.

Report back to the FCC and Traceback Consortium within 14 days on steps taken.
If a provider fails to make adequate replies before these deadlines, downstream providers may begin blocking all calls from the providers. So far, all of the providers that have received cease and desist letters complied.
State action
The Vermont AG filed a lawsuit in federal court on March 18, 2022, against a VoIP service provider for knowingly facilitating illegal robocalls. Key points:
Defendants were put on notice 132 times that they were facilitating illegal robocalls.
In monitoring their calls, defendants can see, in near real-time, that their call traffic consists primarily of illegal robocalls.
The complaint alleges violations of:
Telemarketing and Consumer Fraud and Abuse Prevention Act
Telemarketing Sales Rule
Telephone Consumer Protection Act
Vermont Consumer Protection Act
Vermont Telephone Solicitation Act.
Watch out for the state AGs. As predicted, they're going after service providers.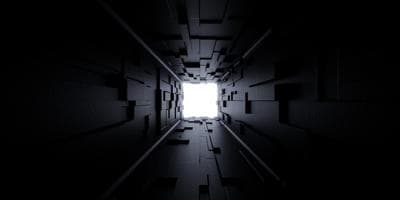 Robocall penalties and settlements
Here's a list of recent settlement penalties invoked against service providers:
Alcazar Networks, $105,562 (FTC)
Globex Telecom, $2.1 million (FTC)
MODOK agreed to exit the telecom industry (Michigan AG)
JSquared Telecom, $225 million (FCC imposed fine after 7 state AGs joined in a lawsuit)
Takeaways
Voice service providers are being held accountable for illegal robocalls that originate on or transit their network.
When robocall allegations are brought before the Commission, they'll force a provider to implement robocall mitigation within 14 days.

Failure to comply will put the provider out of business.

When illegal robocall transit patterns are found by a state AG, they'll take the provider to court.

Penalties and settlements are significant.
The stakes are high.
TransNexus solutions
TransNexus is a leader in developing innovative software to manage and protect telecommunications networks. The company has over 20 years' experience in providing telecom software solutions including toll fraud prevention, robocall mitigation and prevention, TDoS prevention, analytics, routing, billing support, STIR/SHAKEN and SHAKEN certificate services.
Contact us today to learn more.
This information will only be used to respond to your inquiry. TransNexus will not share your data with any third parties. We will retain your information for as long as needed to retain a record of your inquiry. For more information about how we use personal data, please see our privacy statement.