Smartphone app lets you swipe left to sue the robocaller
A law firm has created a smartphone app that lets users swipe left to report robocalls, which may result in a lawsuit against the robocaller. Let's have a look.
The CallerHQ app is available for iPhone and Android phones. It was created by the law firm LawHQ.
The app enables users to report robocalls, text messages, and voicemails to LawHQ, which investigates the call details and tracks down the caller. A lawsuit could potentially be filed against the caller based on the Telephone Consumer Protection Act (TCPA).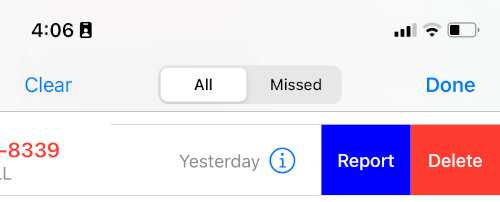 If LawHQ attorneys initiate and win a lawsuit, then they split the awards 50/50 with the called party who reported the call, message, or voicemail.
TransNexus has no affiliation with LawHQ or the CallerHQ app. However, we thought this was an interesting new tactic in the battle against unlawful robocalls: a quick swipe left to initiate an investigation and potential lawsuit.
Hat tip to TCPAWorld for covering this story.